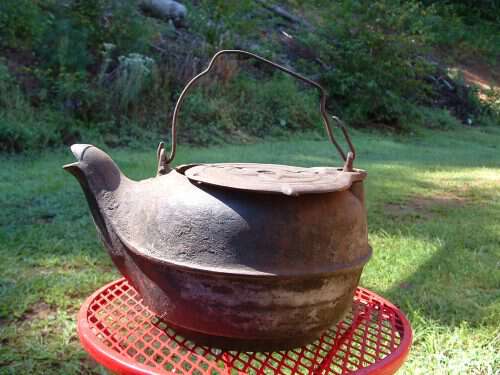 A good friend recently gave me this old cast iron tea kettle. A lady gave it to him-and told him it was her Grandmother's-and that it was old as the hills.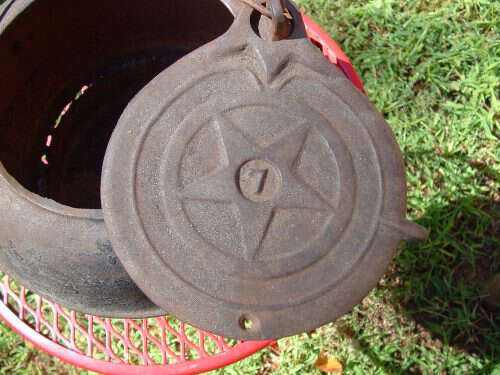 The top has a swinging lid-with a beautiful Star and the number 7.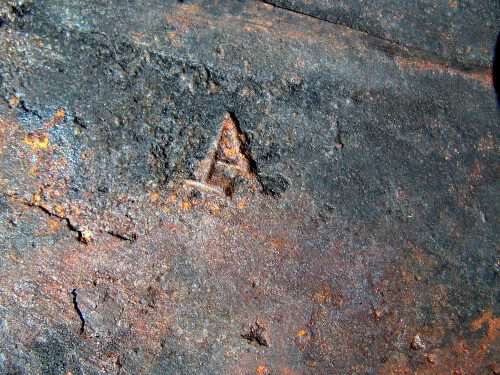 The bottom has one mark-it looks like a backwards 4.
The spout-is almost bird like-
and just behind the spout is another 7. I love the tea kettle. I like how it looks-I'm partial to stars so I like that decorative touch and I like the sturdy feel of the piece too.
When my friend gave it to me-we stood and talked about how many times the tea kettle must have been used through the years. How many times it had been filled with water and set on an old wood stove-or maybe hung over an open fire. That's the main reason I love the tea kettle-all the history that lives inside the cast iron makes it priceless to me.
Do you know how old it is? Have you ever seen a tea kettle like it? Do you know who made it?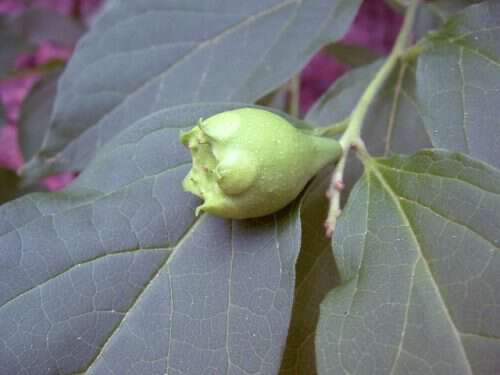 Now for the 2nd mystery. See the nut like thing above-I've been trying to figure out what it is all summer. About a week ago, a friend sent me a pic of one he found to see if I knew what it was. At first glance he thought it was a Hazel Nut.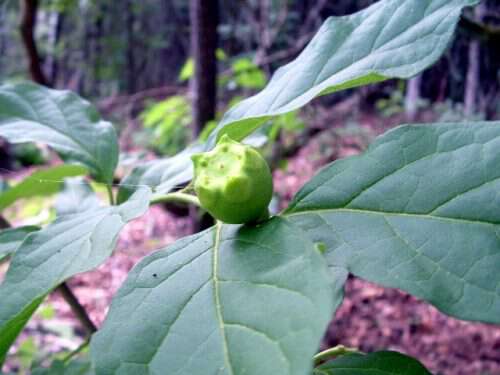 They grow in the edge of the woods behind my house. They sorta resemble a mayapple-but that's not what it is. Although the ones I found aren't much taller than a mayapple plant.
The photos above were taken earlier in the summer-I went out to see if I could find one this morning-and they're all gone-something must like to eat them. Do you know what it is?
Tipper