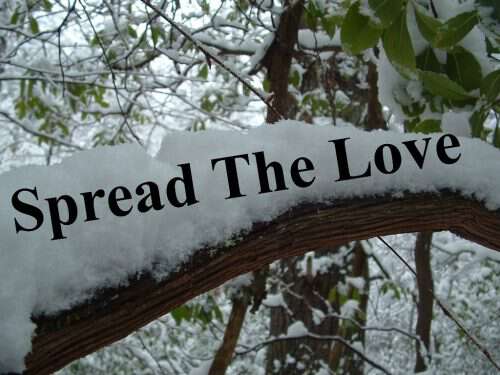 Time to give a shout out to all the Acorns who commented during the month of December-I thank each of you for making the Blind Pig & The Acorn a better place to visit.
Janet, Just Jackie, Julie at Elisharose, Miss Cindy, Brenda Kay Ledford, Osagebluff Quilter, Terry, Warren, Lanny, The Fishing Guy, Petra Michelle, David Templeton, Nancy M., Glenda, Fencepost, Rick's Whitetail Woods, Mary Life In A Cordwood Cabin, Farmchick, Paul Saltcreek, B. Ruth, Vicki Lane, Eva Nell Mull Wike, Ph.D., Sarah, Wanda, Stacey South Western PA, Lynn Legge, Pat in East TN, Jen,  Sandra, Betsy from Tenn, Granny Sue, Sheryl Paul, Kenneth M. Roper, Anastasia, Mike McLain, Rachelle, Connie, Greta Koehl, Nancy Wigmore, Nancy Simpson, Kenneth O Hoffman, Mamabug, Kat, Lonnie Dockery, Canned Quilter, Kathryn Magendie, Jim Casada, Rhonda J, Don Casada, Charline, Vera Guthrie, Garland Davis, Vickie, Judith Alef, Dilli, Larry Proffitt, Granny Pam , Cathy Tadpoles & Teacups, Bradley, Elizabeth K, Jill @ Farm Girl Digital Designs for Heritage Farm Village, Bob Dalsemer, Uncle Al, Dave Anderson, Dee from TN, Misty, Trisha Too, Kay, John Dilbeck, Sharon, Uncle Dave, Debora Kerr, Rooney Floyd, Martina, Paul Certo, Teresa, Susan, Pappy, Mary's Writing Nook, Cheryl Soehl, Patty Hall, William, Wayne Newton, Jan, Boyd Guthrie, Far Side Of Fifty, Kim Campbell, Tom, Jill Frugal Plus, Rachel Sliding Through Life, Sheri, Luann Sewell Waters, Ethel, Angie Campbell, Angela, Nancy-A Rural Journal, Lisa Looney, Mark Selby, Em, Carrie, Sandy, Roger T. Irvin, Brian P. Blake, Steve Allen, Matthew Burns, Sheila Bergeron, Victoria Anne Mckenzie Beaton Conover, J.E. Smith, My Carolina Kitchen, Clint, Audrey, D, Dea Riley, AshleyRansom, Apple, Mic, Anne, BasketsbyRose, Dolores, Jennifer In OR, Praise2myKing, Nancy, NCMountainWoman, Melissa P, Tammy N, Staci, Wanda, Lise, Nolaberg, Paula, Larry Ross, Cindy Bergeron Scherwinski, Janice MacDaniels, Judy, Leon, Roland Leveille, Ryan, Ebet, Emily Stephens, M. Hawk, Yolanda, Lori, Barbara Gantt, Whitney, BreederMama, Mike Echols, Robert Loftis, O.P. Holder, Miss FiFi, Elita, and Ronald D. Weddle, MD.
Giving away a Foxfire book seems like a great way to start off a brand new year of celebrating Appalachia. During the snowy days of Christmas I cleaned out more than a few book shelves and discovered I had 2 copies of the Foxfire 2 book.
And the winner for December is…Carrie-Blue Ridge Mountain Mamma! Hope you enjoy the book Carrie.
Don't forget to click on a commenter's name and go for a visit-I know you'll be glad you did!
Tipper