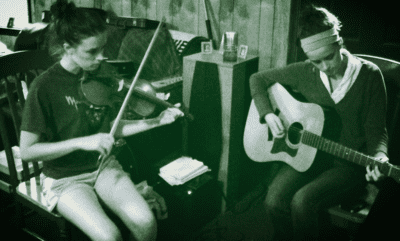 I'm going to share a Pressley Girls video with you today-The Old Gray Cat. They learned the song at the John C. Campbell Folk School. It's a tune that's often used for contra dances-but beyond that tidbit I haven't been able to find out much about it.
David Kaynor-who often teaches at the folk school-said he learned the tune from his cousins in the late 70s. David lives in the New England area of the US.
I hope you enjoyed the tune-and if you know anything about the history of The Old Gray Cat I'd love to hear about it!
Tipper