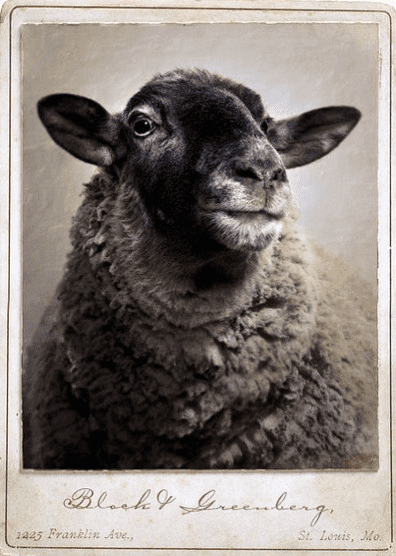 Baa Baa Black Sheep Have You Any Wool?
Yes, sir, yes, sir three bags full.
One for the master, one for the dame,
And one for the little boy who lives down the lane.
—————–
I don't remember where I first learned the rhyme Baa Baa Black Sheep – maybe at school? The rhyme didn't take on much significance to me because the only sheep I had ever seen were on tv or in books.
Turns out the poem is talking about taxes and the unfairness of them. The "little boy down the lane" symbolizes farmers or everyday citizens who were subject to the Monarchy of England.
The book Heavy Words Lightly Thrown The Reason Behind The Rhyme written by Christ Roberts, gives insight into the real meaning of the rhyme.
"The wealth of England was largely a result of the trade in wool, hence the "woolsack" on which the Lord Chancellor still sits today in the House of Lords. The woolsack was introduced by King Edward III in the fourteenth century and though originally filled with English wool, it is currently packed with wool from each of the countries of the Commonwealth, in order to express unity among member states…. During feudal times, taxes did not go to the Chancellor or even the European Union. In the Middle Ages, farmers were required to give one-third of their income (which could be in the form of goods such as wool) to their "master"-the local lord-who would in turn pass one-third of it to the King and another third to the "dame" (representing the Church). The final third they kept for themselves or sold, and this was the part that went to the "little boy."
Another nursery rhyme that has serious grown up meaning behind it. Sort of disappointing to learn so many of the old rhymes were born out of frustration and bondage.
I suppose in those days folks used the rhymes as their own sort of free speech-they were able to say what they wanted yet claim it was nothing more than a diddy to entertain their children.
Tipper