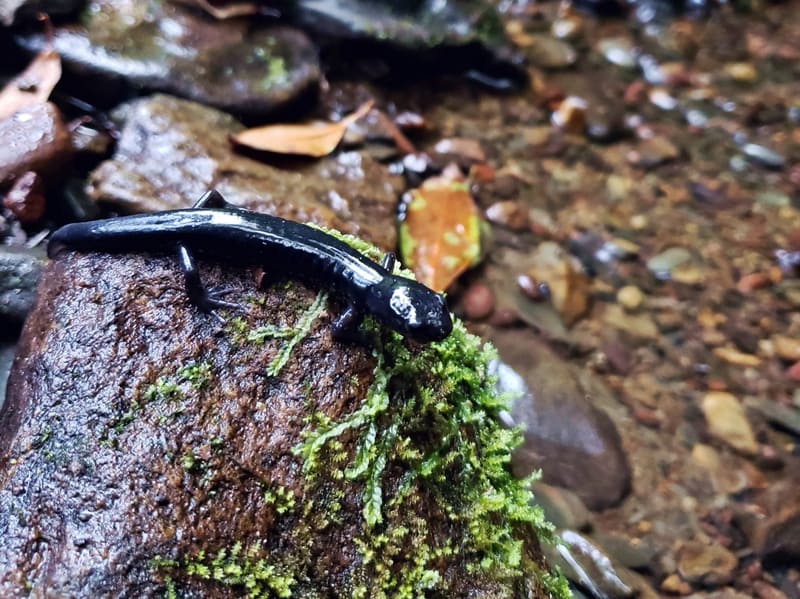 "When we lived on Tucker Branch, me and Harold started to go lizard fishing. I was about 4 and Harold was about 6, but we had talked the adventure up the day before so we were pretty reved up.
First we had to dig some redworms, Harold got the maddock and I carried the bucket. We were getting worms like crazy when I saw a nice one. Harold had done drawn back and I was determined to get that redworm. The red stuff just flew, Harold had konked me in the head. 
We went inside to get fixed and Mama grabbed a handkerchief out of John's mouth and put it on my head. Buster was out on the porch, fixin' to fire off a sideload. It had two fuzes and I stepped behind Mama to wait for the commotion to stop.
After all this, me and Harold went and laid down on the bridge over Tucker Creek that Daddy had built and started fishin' for lizards. We had taken straight pins from t-shirts that Daddy and Mama had got us to make hooks for the Lizards. They'd bite just about anything, but they really liked redworms. Just thinking about that makes my chest sore."
—Ken Roper 2019
---
Tipper
Subscribe for FREE and get a daily dose of Appalachia in your inbox