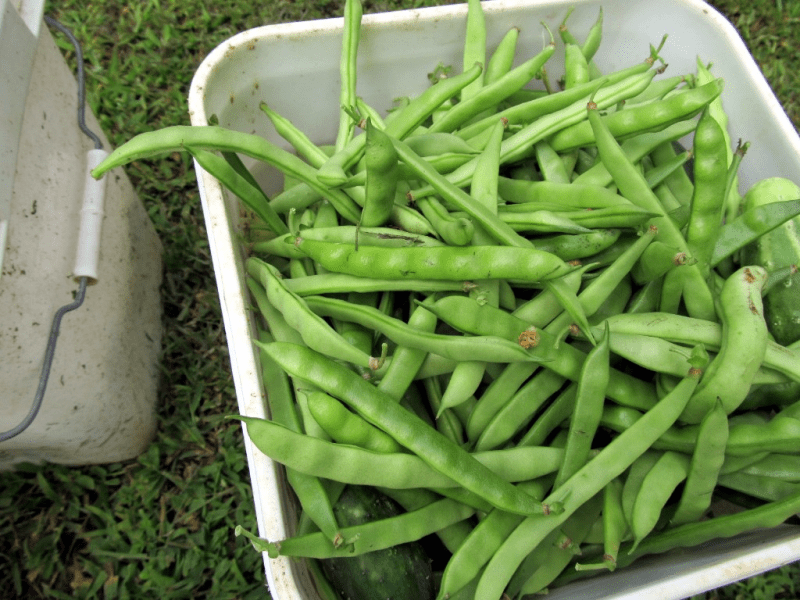 greasy back bean, greasy bean noun A crescent-shaped green bean with a shiny shell. Same as creaseback, turkey bean.
1996 Houk Foods & Recipes 47 Smoky Mountain horticulture includes a lengthy litany of legumes-creaseback, cutshort, cornfield beans, bunch beans, pink or peanut beans, greasy beans, sulfur beans, and half runners. 1997 Montgomery Coll. greasy back bean (Andrews).
–Dictionary of Smoky Mountain English
———————
Growing up Pap and Granny only grew Mountain White Half Runners. Granny grows at least one row of Peanut Beans these days. She likes them because since they only bear once she can pull up the plants, pick the beans, and then plant white half runners in their place.
For the last few years we've been growing a dandy variety of Mountain White Half Runners given to us by Kenneth Roper. The bean seed has been handed in the Nantahala area for generations and now it's made it's way to Brasstown and beyond thanks to the generosity of Kenneth.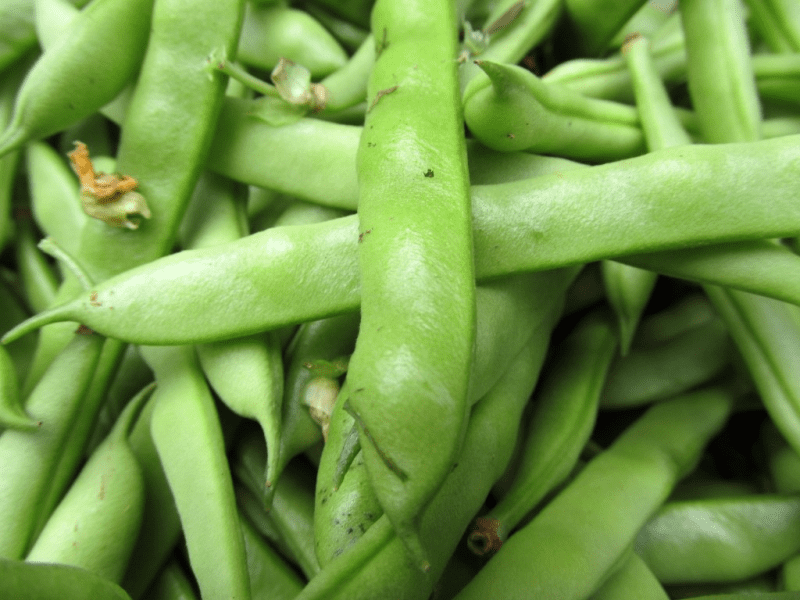 Since Sow True Seed has been sponsoring our garden, we've tried other bean varieties. One we've become partial too is the Greasy, WNC Market bean offered by Sow True Seed. The beans are pretty-with not many spots and they are easy to string. You can see the shine in the photo above-the beans really do look like they've been 'greased' with a light coating of oil.
Folks in my area of Appalachia like growing white half runners, peanut beans, and greasy backs among other bean varieties.
Tipper
Appalachia Through My Eyes – A series of photographs from my life in Southern Appalachia.