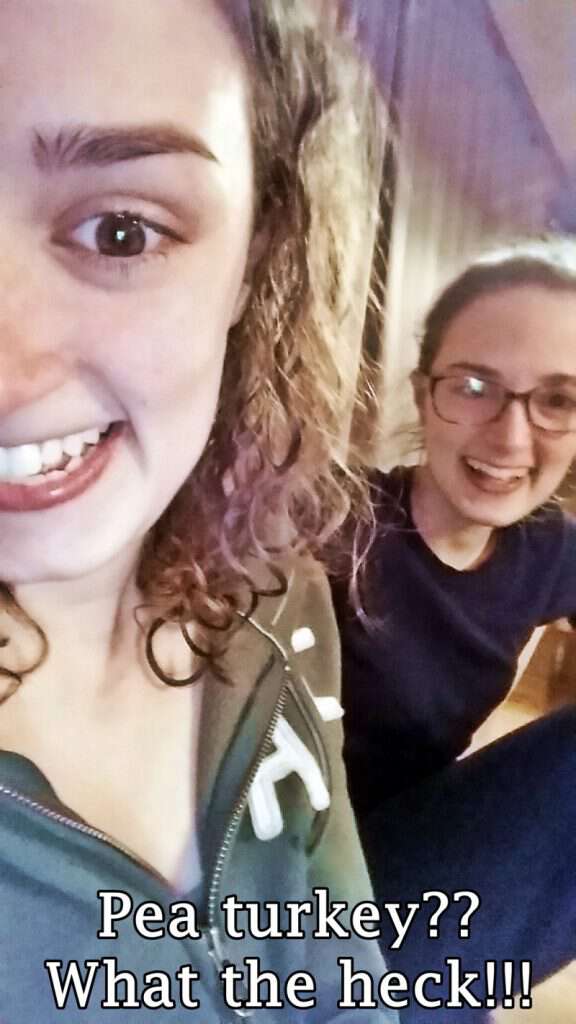 pea turkey noun A call for turkeys to eat; also in fig phr not say pea turkey = not say anything, the term expressing displeasure with another's lack of manners or breach of etiquette; somewhat milder than never say dog.
1940 Haun Hawk's Done 63 All that bunch of starved chickens and turkeys started after me. I seed I might as well go back and feed them . . . . I was shucking away and calling the chickens at the same time, "Chickie, chickie – pea, turks, pea, pea, pea, pea" when all at once I took note that I had a red ear. 1976 Dwyer Southern Sayin's 9 never said pea turkey = never gave an invitation or offered information. 1997 Montgomery Coll. (Cardwell); He got up and left without saying pea turkey (Ledford).
Dictionary of Smoky Mountain English
——————
Seems like I've heard someone say pea turkey to describe a person not saying anything about a certain subject, but I just can't quite think of who it was. I know I haven't heard the phrase very often.
I asked the girls if they knew what pea turkey meant. They both guessed it meant a little turkey. Who knows how they got that!
Tipper