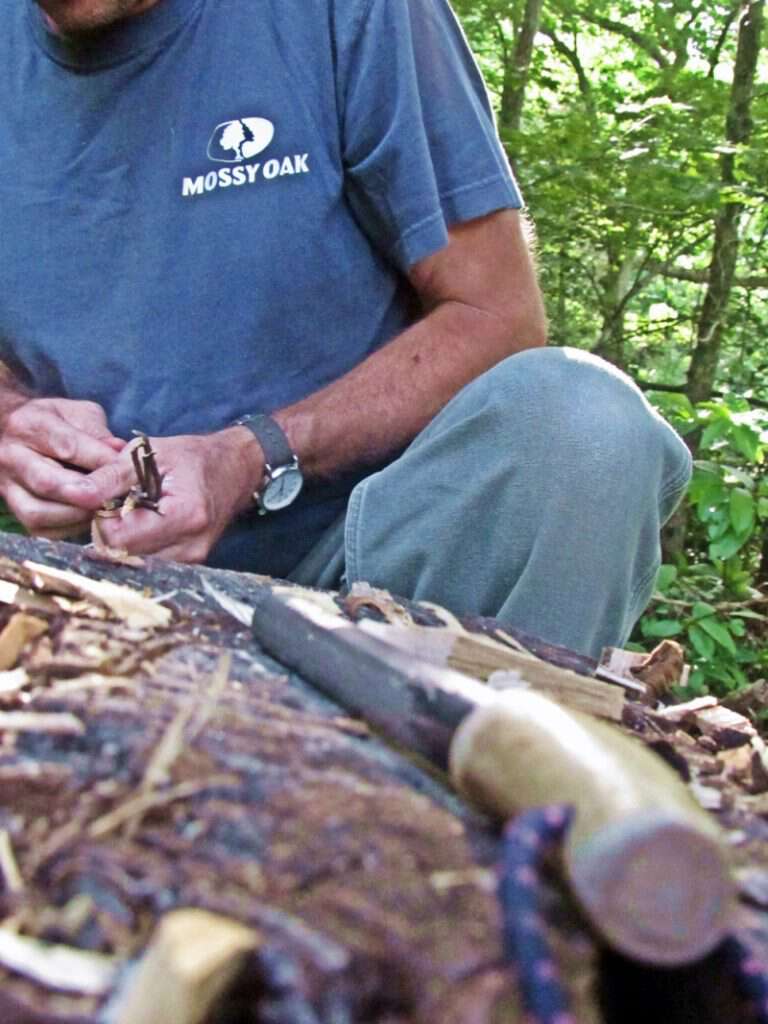 Sometimes The Deer Hunter uses a ferro rod to start fires when he's out and about in the woods. I'd never even heard of a ferro rod until he showed me how they work.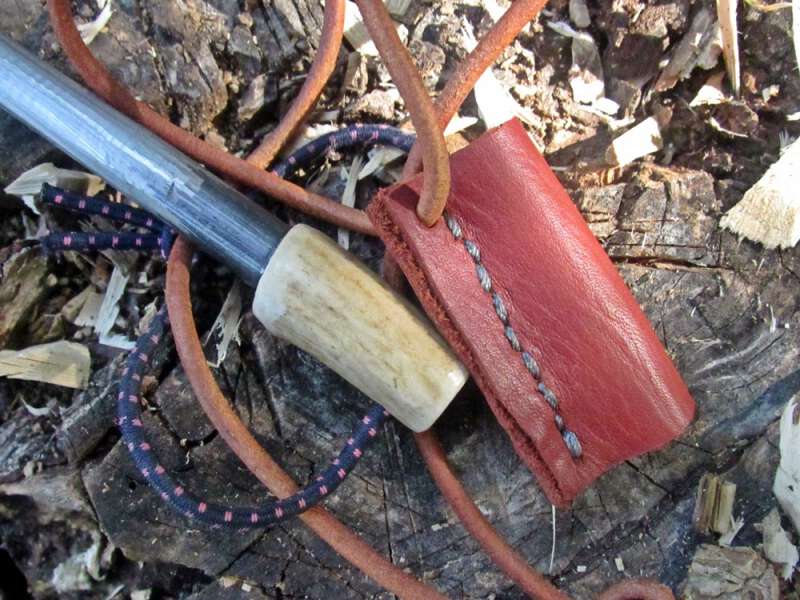 You can find ferro rods at places that sell camping, hunting, or survival gear. The Deer Hunter made a handle out of a deer horn for his so that it'd be easier to hold onto and he made a leather thong to hold it so he can wear the rod around his neck where it's handy but out of the way.
Here's a short video that shows how the ferro rod works (click on the video to start it and click on it again to stop it). When the rod is struck along its length sparks are created.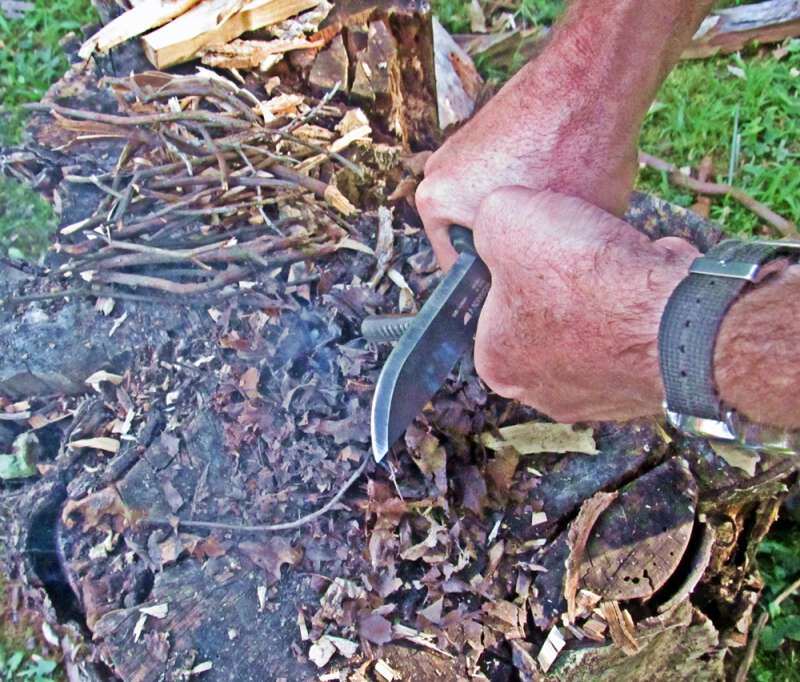 A lot of folks use a striker that comes with the rod to generate the sparks, but The Deer Hunter uses the back of his knife. He says the knife is easier to hold onto, works a whole lot better, and since he always has his knife its more convenient for him.
The Deer Hunter says the easiest way to build a fire is with a lighter, but as someone who spends a whole lot of time in the woods he says having a ferro rod as a back up fire starter makes him feel better.
To find out more about ferro rods and how they work jump over to Leon Pantenburg's site Survival Common Sense.
Tipper