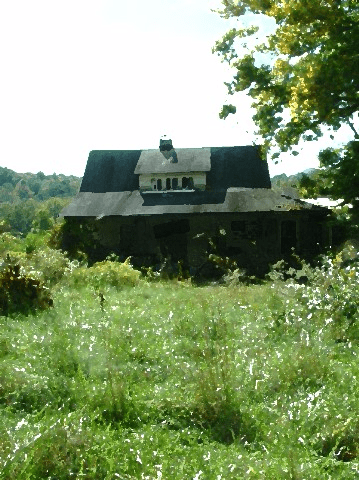 Yesterday I traveled with Pap out to Asheville. As he often does he entertained me with tales from yesteryear. One tale was was about Indian John, he was one of Pap's friends who went to college with him under the GI Bill. The tale in itself was humorous, but that wasn't what got my attention.
We were traveling down the other side of Topton headed into the Nantahala Gorge when Pap said something about Indian John's place. I said "Oh he still lives there?" Pap said "No I don't know where he lives. I'm not even sure he still lives."
It struck me as funny that Pap would call the house by the road the Indian John place even though he no longer lived there. Made me have the silliest notion to walk up on the porch, knock on the door, ask if they knew who Indian John was, and if they realized they were living in his house?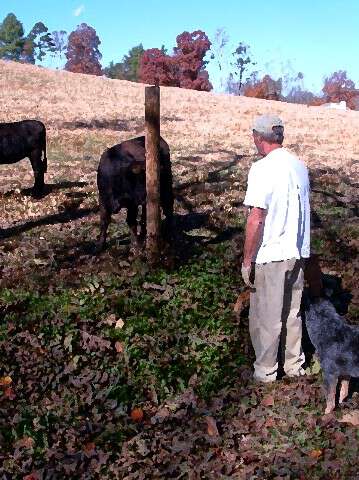 Of course places named after folks who used to live there isn't anything new. Most towns, cities, communities, mountains, creeks, etc, are named after someone long gone on.
Just down the road from me there's a house that we all refer to as the Johnny Hampton place even though he's been dead for years. There's Miss Cook's place where there isn't even a house left. The old mill pond resides in the pasture just beyond the hill, but there hasn't been a mill there in well over 60 years.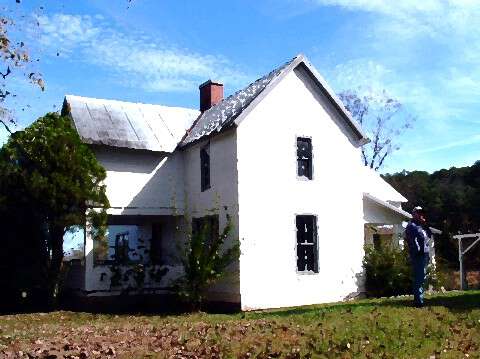 Closer, there is a big white farm house. In my growing up years it was Clarence's place as in down by Clarence's. But after Clarence and his lovely wife Ruby passed away the house become Pickle's. It took years, but finally it became down by Pickle's. Now Pickle is gone too.
I wonder if someday when Chatter and Chitter's kids ask them about the big white house will they say "You mean Pickle's place?" Will they then ask me to remind them exactly who Pickle was and why we all seemed to miss him so?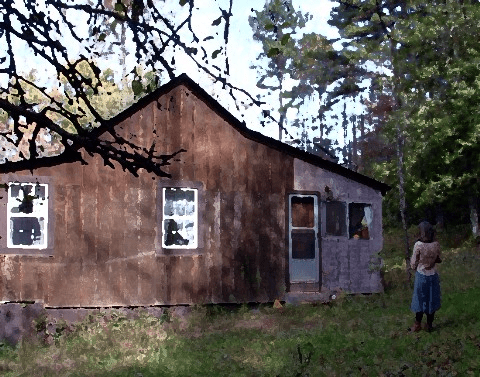 Closer still there is a house long deserted with the outhouse still in the yard and the log cabin corn crib falling in, it's Clate and Mary's place. It's been Clate and Mary's house since Pap was a boy. I remember being sad as a child when I heard Clate kept escaping from the nursing home, trying his best to get back home.
Maybe that's it, maybe those old places have to hold on to their old names cause the folks who lived in them were real and they lived real lives that intertwined with all their neighbors up and down the creek. Seems only right they should leave some impression of their vivid presence behind if only in a name.
Tipper
This post was originally published here on the Blind Pig in February 2010.