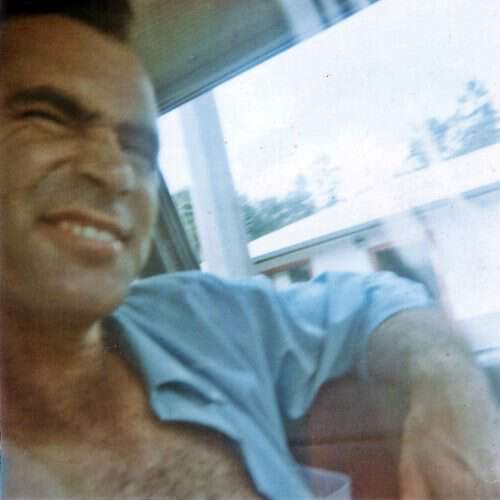 Pap 1970 something
I've been enjoying a video of Pap and Paul singing the old song I'll Be All Smiles Tonight for the last few months. Paul discovered the video on an old VHS film from 2002 and we uploaded it to Youtube back in September. The love song tells of the awkwardness and sorrow of being present while the object of your love appears with another suitor and you try to hide your feelings.
The Traditional Tune Archive has this to say about the song:
I'LL BE ALL SMILES TONIGHT. American, Waltz. C Major. Standard tuning (fiddle). AB. Popularized by the 1934 Carter Family recording, however, the tune is considerably older, with words and music written in 1879 by T.B. Ranson. Many recordings of the song predate the Carter Family as well, including Luther B. Clark and the Blue Ridge Highballers (1926); Mac and Bob (1927); Allen Brothers (1928); Reed Children (1928); Jenkins and Whitworth (1929); Bradley Kincaid (1929); and Linda Parker and The Cumberland Ridge Runners (1933)
The Louvin Brothers also recorded I'll Be All Smiles Tonight and I'm guessing that's where Pap and Paul learned it.
The video became slightly distorted when we converted it from a VHS file to a digital one. It features a high lead by Pap and a harmony by Paul underneath. In the key of D, the song is high and difficult to sing, yet it sounds like a sweet lullaby to me.
I hope you enjoyed the video as much as I do. The voices and guitars take me straight back to childhood and make me feel safe and loved. In fact I like the video so much that I took a clip of it and turned it into my phone's ringtone. Now every time someone calls me I get to hear Pap and Paul's lovely sweet harmony.
Tipper