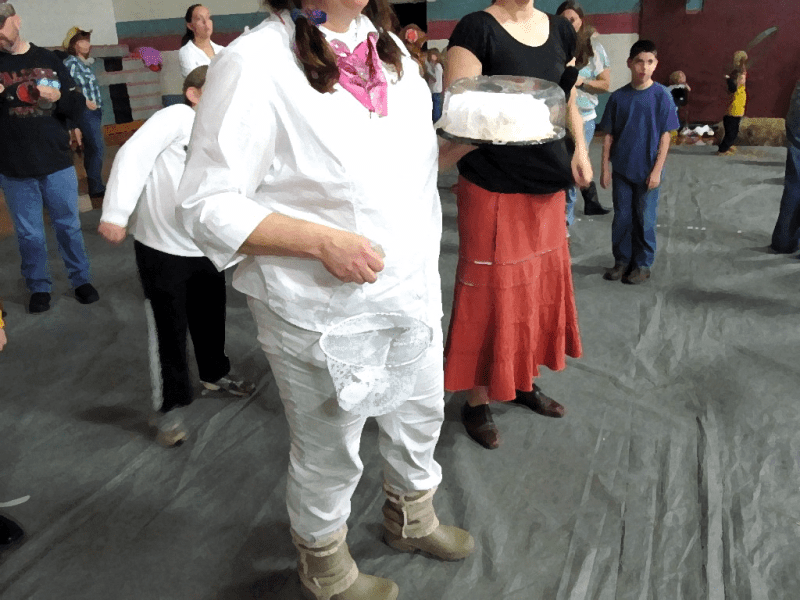 Cake walks are used to raise money in my neck of the woods. People donate cakes-pies-or some other sort of dessert for the cake walk. The goodies are lined up on a table set to the side. Setting the sweets in close proximity helps entice folks to join in the cake walk.
Numbers are marked on the floor in a circle. Participants pay a fee, usually a dollar, to join the cake walk. Everyone lines up around the circle and as music plays they march around the circle. The person running the cake walk has a basket and inside it are slips of paper with the numbers from the circle written on them.
After a few rounds, the music stops and everyone stands still in their spot, making sure to stand on a number. A number is drawn from the basket and whoever is standing on the corresponding number wins the cake. Folks pay another dollar to enter the next round and the cycle continues until all the cakes (sweets) are gone.
Cake walks are very common in my area of Appalachia. How about where you live?
Tipper
Appalachia Through My Eyes – A series of photographs from my life in Southern Appalachia.