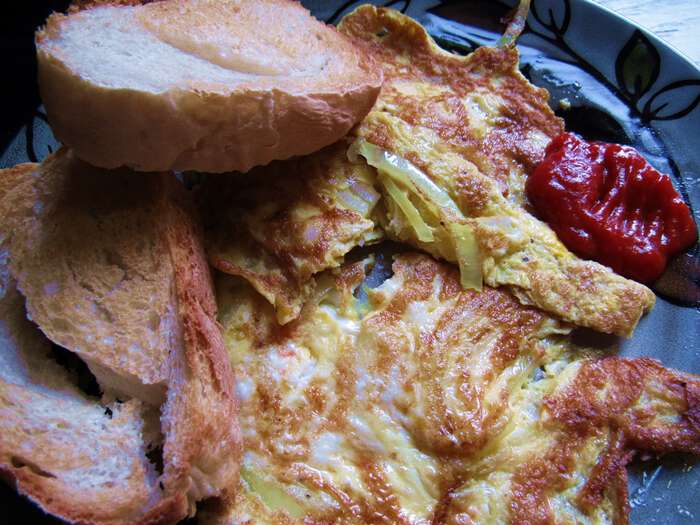 We love eggs around the Blind Pig house. We like them in any form that we can cook up. We especially love the ones that are delivered straight to our backyard from our sweet hens. The girls went through a rather dry spell back before Christmas. All three of the hens were molting. Now I don't know what molting feels like…but by the way molting looks I totally understand why they didn't give us any of their pretty green eggs during the process.
For quick suppers we sometimes have scrambled egg sandwiches or fried egg sandwiches. Sometimes if I want to mix it up I make an omelet or eggs and onions.
I believe every culture has a version of eggs and onions. A quick google search will bring up tons of results, some of which are complicated with a lot of ingredients with others being very simple-like my version.
Eggs and Onions
3 – 4 eggs beaten
1 cup very thinly sliced onion (more or less depending on your taste)
1/4 teaspoon salt
1/4 teaspoon pepper
oil or butter for frying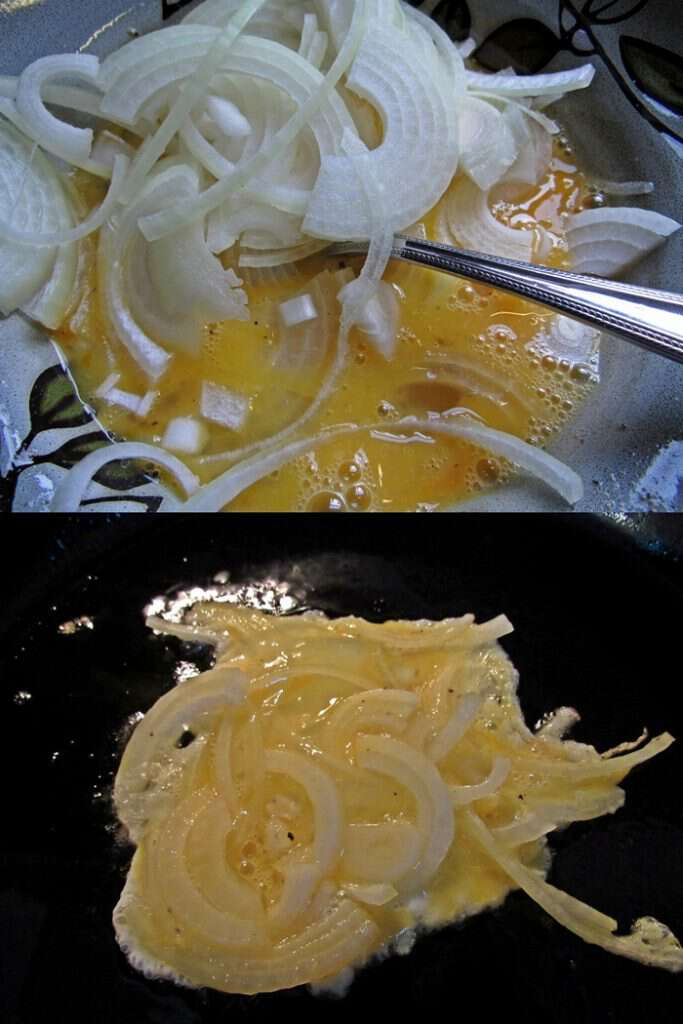 Beat eggs in a bowl; stir in salt and pepper. Stir in onions.
Fry egg onion mixture in a heated cast iron pan until brown on both sides.
Most egg and onions recipes instruct you to pour all the egg mixture into the pan and cook it as you would an omelet. I like to pour a little bit at time in to cook, sort of like making pancakes.
Cooking the eggs and onions in small batches allows for crispier edges. I like crispy edges.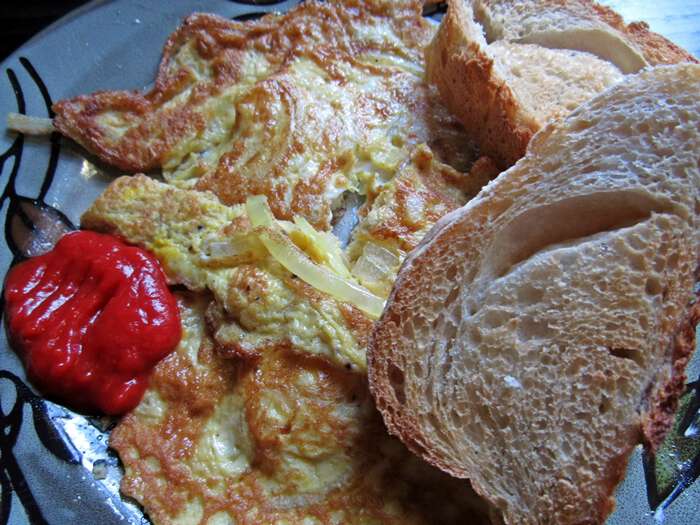 Eggs and onions go great with regular breakfast type foods – think biscuits, toast, bacon or sausage. The dish also goes very well with a piece of toast and a salad. I like mine with a side of cocktail sauce. I know go ahead and say it I'm a weirdo. At least that's what the rest of my bunch says about my love of cocktail sauce.
For another of my favorite egg dishes go here: Eggs with Tomatoes and Cheese.
Tipper