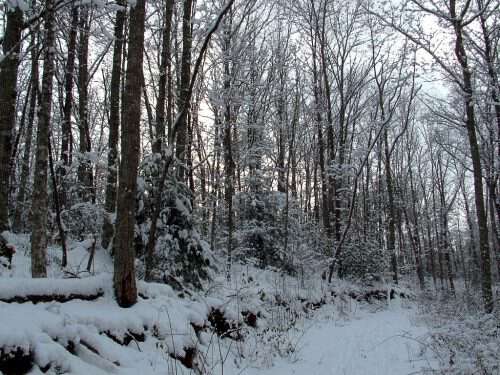 Two years ago on January 14th-I was complaining about the 16 degree temps. This morning when I woke up it was 5 degrees at the Blind Pig house and we still have our 8 inches of snow too. Kinda makes 16 and no snow sound nice. This bitter cold morning, the temps in the south are lower than places in Alaska.
On Jan 14 2009 I shared some of my favorite cold sayings with you like:
Cold as whiz (I still don't really know what this means)
Cold as a well diggers butt
Blue Cold
Too cold to snow (there was much discussion about this one)
Then you shared some of your favorite cold saying with me like:
Cold as kraut
Too cold to write your name in the snow (this is now The Deer Hunters favorite)
Cold enough to freeze the nuts off a steel bridge
Cold as a Mother-n-law's heart (not mine-Miss Cindy's heart is full of warmth)
Colder than a witches tit
Cold as "gouge" as my mamma says (I don't know what this one means-but it's from Clay County NC)
Cold as all get out
Freezing tamales
Cold enough for a 3 dog night
Too cold to stick your tongue to a flag pole
Cold as a frosted frog
Too cold to let the chickens out
How cold is it at your house? Got any cold sayings to add?
Tipper