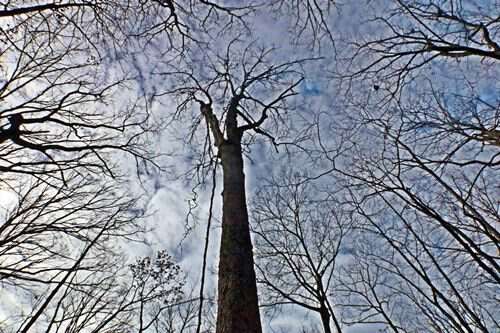 Since we talked about slang expletive words used in frustration or anger yesterday I thought today it'd be good to talk about what we do when we're truly frustrated with our situation. Several years back Blind Pig reader Ron Stephens sent me the following email.
"Guess you don't really need any ideas for posts …..but your post about 'ornery' days got me thinking. (Yes, I often think too much but anyway…) I wonder among the Blind Piggers what different folks use to calm their ruffled feelings.
It isn't just being a snoop. Our son is a counselor for one thing. For another I have wondered about it because in my growing up I saw a reluctance to acknowledge weakness or 'finer feelings' among Appalachianers, especially men and especially outside the close family. Is that just me and my family, or is it a truly common Appalachian trait, strong enough to say we are different in that regard? Has it changed in the last fifty years or so, much as the language has?
Myself, I have several therapies. First is a solitary walk in the woods. My Dad did – and my brother does – convert this to 'hunting' without much stress on 'finding'; like fishing without 'catching'. My wife and daughter think plain ole digging is high on my list. (I hope not. I would say 'gardening' is but I'm not sure just how much difference that is!) Splitting wood has in the past been a favored way to 'work off a mad'.  And 'putting up' foodstuffs has always been very satisfying and tends to make me grateful which crowds out less valuable feelings."
—-
A good brisk walk up the creek will always help improve my disposition, but most of the time things aren't going my way I throw myself into some job around the house that I've been putting off like cleaning out the basement or scrubbing the front porch. Picking up a good book and sticking my nose in it for a couple of hours also helps me feel better about whatever is going on. If there's no time to put my hands or eyes to something I turn the radio up as loud as I can stand it and try to focus on the rhythm of the bass or the guitar, fiddle, and mandolin runs in the song.
I've heard old time Baptist preachers talk of hearing the mountains ring with men who walked up the steep slopes to cry out their desperation to God during tough times such as WWII when so many young men were called away for service.
Hope you'll leave a comment and share what Appalachian Therapy you use when times are tough in your life.
Tipper
Subscribe for FREE and get a daily dose of Appalachia in your inbox