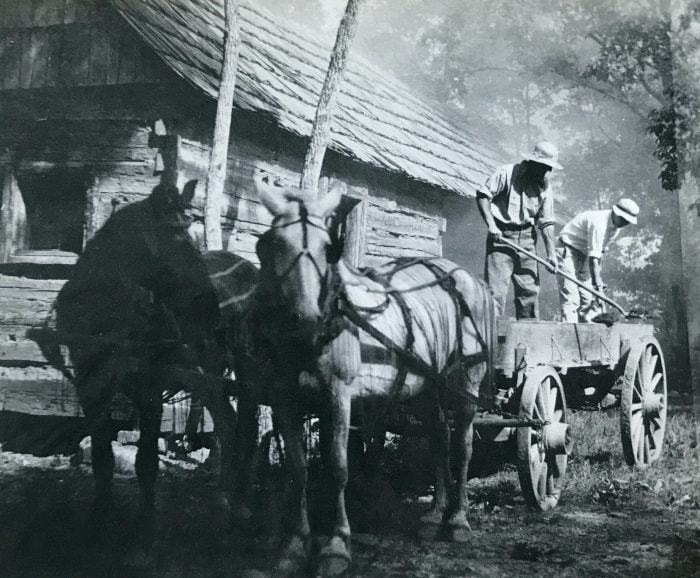 Photo courtesy of JCCFS
Over the last few months I've relished my labor. That statement might sound sort of strange, but doing work by the sweat of my brow and knowing it all directly benefits my family gives me a really good feeling.
This past week The Deer Hunter had a few late nights of work after his regular day shift.
A friend offered to install heat and air in Chatter and her fiancé's house for the cost of the equipment and The Deer Hunter pitched in to help him. Even though he was thoroughly exhausted after working day and night, he said it was a good tired. He knew he'd helped his daughter and our future son in law with something that would benefit them for years to come.
There is something so rewarding about using your hands, feet, back, and entire body along with your brain to get a job completed.
I've been blessed to know a lot of hard workers in my lifetime—men and women. Today my hats off to them all.
Enjoy your Labor Day and as Pap would say don't bust your belly if you're having a special meal.
---
Last night's video offers a peek into our late summer life: My Life in Appalachia 16
Tipper
Subscribe for FREE and get a daily dose of Appalachia in your inbox