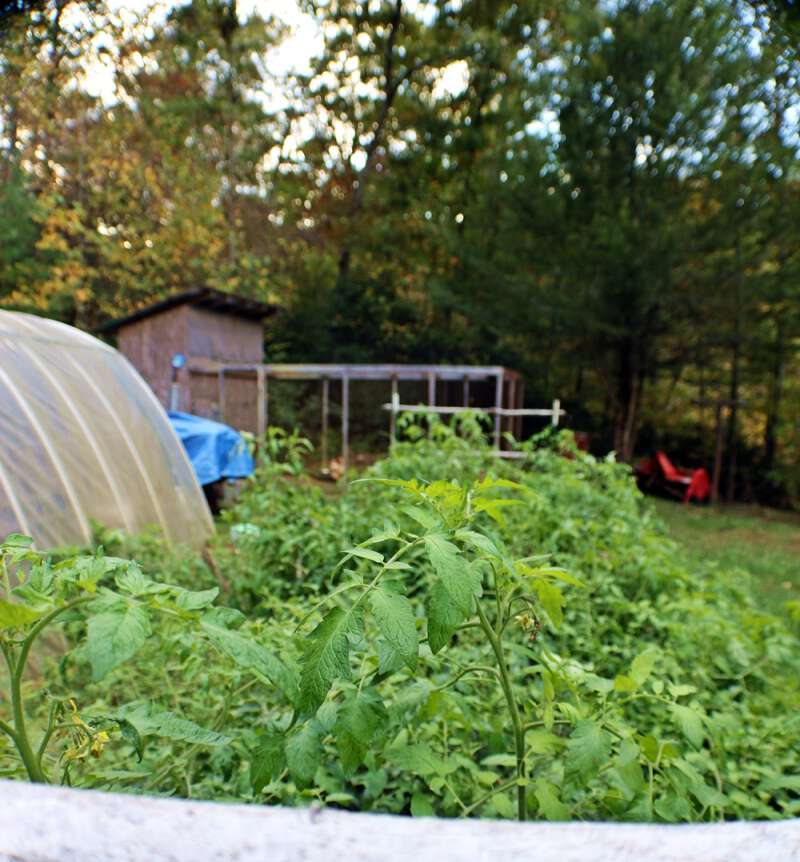 Can you believe this lush green tomato bed? Our tomatoes always look like this in July, but in October-NEVER! By fall of the year our tomatoes are usually only a memory leaving us waiting for next summer's bounty.
As I told you a few days ago, I watched a video made by a northern farmer about pruning his tomatoes to increase his harvest. I'm familiar with suckering tomatoes as they grow, but his method was pruning to the extreme. By the end of the season his tomatoes looked like trees with only leaves, blooms, and tomatoes on the very tip top of the very tall plant.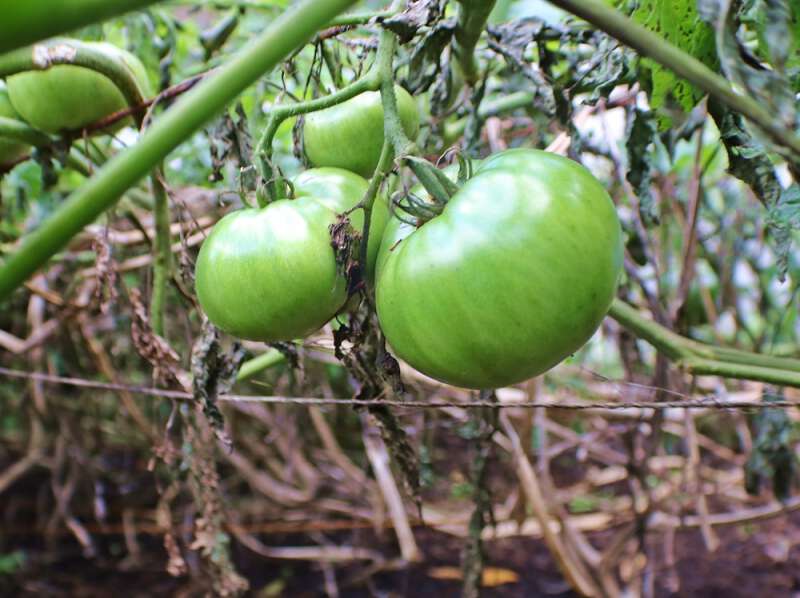 While we didn't prune our plants throughout the summer, I did prune this bed as we were cleaning up the garden sometime in early September. I figured since I was about to tear out all the plants it wouldn't hurt anything for me to give the extreme pruning a try so I did. The plants responded by shooting out new grow with lots of blooms. The fruit on the new growth didn't have time to ripen, but I was able to pick a half a bushel of good size green tomatoes the evening before the first hard frost.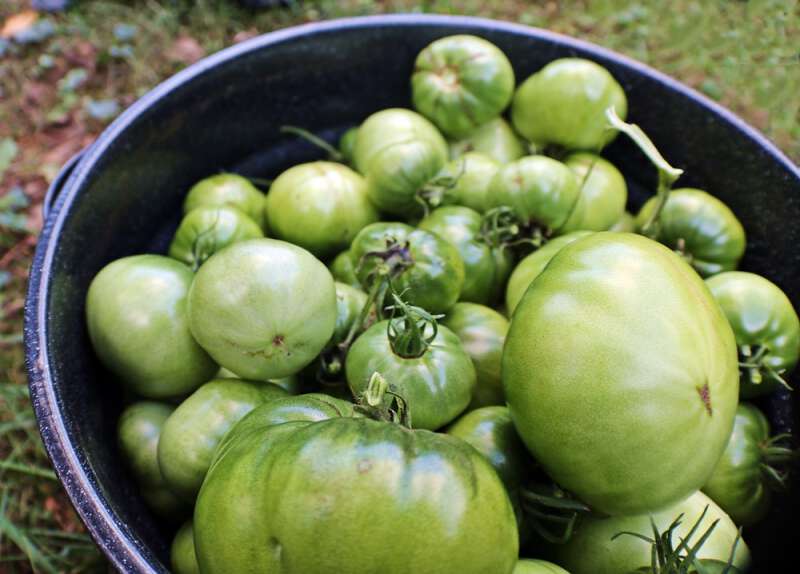 When I was just a young girl Granny and her friend Frankie Gillenwater would go to a farm up the road a ways and buy boxes of green tomatoes in the fall of the year. Nobody much wanted them and they got them for practically nothing. They brought the tomatoes home and wrapped them in newspaper storing in a cardboard box until the tomatoes ripened. Sometimes Granny would have fresh red tomatoes on the Thanksgiving table.
Actually Granny still uses this method when she can get her hands on green tomatoes this time of the year. I shared my late harvest with her. I'm hoping our green tomatoes ripen in their newspaper beds so that we can eat them between now and Christmas.
Tipper