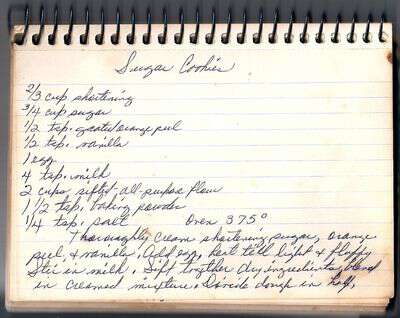 Every Christmas since I was big enough-I've made Granny's Christmas Sugar Cookies. Back in the day it was me and Paul making the cookies-and being silly. These days it's me and my girls making the cookies-and there is still plenty of silliness going on too.
To make Granny's recipe you need:
2/3 cup shortening
3/4 cup sugar
1/2 teaspoon grated orange peel (I think this is what makes them so good!)
1/2 teaspoon vanilla
1 egg
4 teaspoons of milk
2 cups sifted plain flour (all purpose)
1 1/2 teaspoon baking powder
1/4 teaspoon salt
Thoroughly cream shortening, sugar, orange peel, and vanilla. Add egg-beat till light and fluffy. Stir in milk. Sift together flour, baking powder, and salt. Blend dry ingredients into creamed mixture. Divide dough in half, wrap, and chill for at least 1 hour.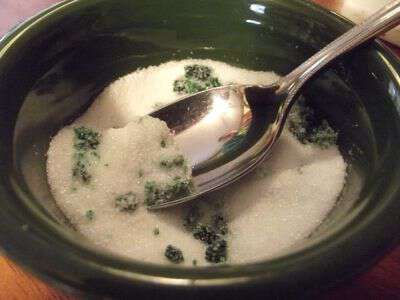 While the dough is chilling-we make colored sugar to decorate the cookies with-by mixing food coloring and sugar.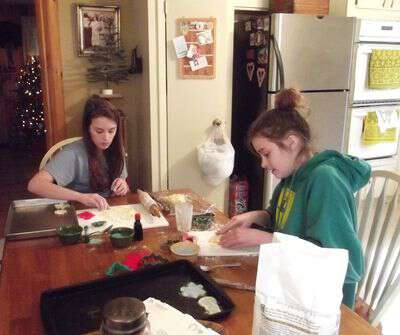 After the dough has chilled-roll it out on a lightly floured surface to about 1/8 inch or whatever thickness you prefer. Cut in desired shapes-sprinkle with colored sugar and bake on a greased cookie sheet at 375 for about 6 to 8 minutes or till light brown.
Once the dough has chilled the girls start cutting out cookies and spreading sugar on them-and on most of the kitchen floor as well.
After I was married Granny gave me some of her handwritten recipes-my favorite thing about them are the notes she wrote to herself on them-like: "When cutting shapes press with colored sugar and make real pretty cookies."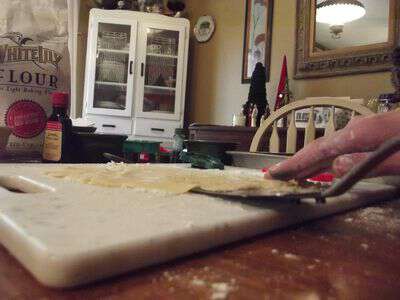 Every year our sugar cookie making project starts like a Christmas story book-you know lovely strains of music-artistic attempts to make every cookie prettier than the last one-sisterly harmony abounding.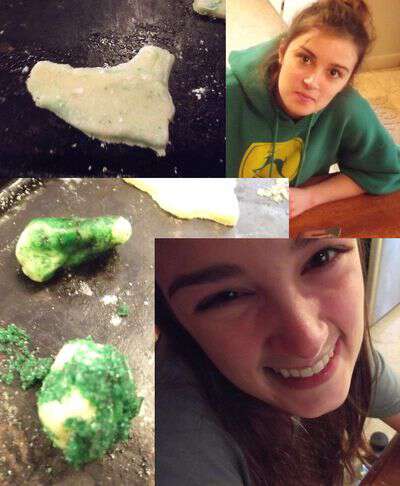 But by the time we reach the end of the dough-the project has dissolved into silliness that results in sideburn shaped cookies-a few rock shaped ones-and a momma who wonders why she suggested making such a mess in the first place.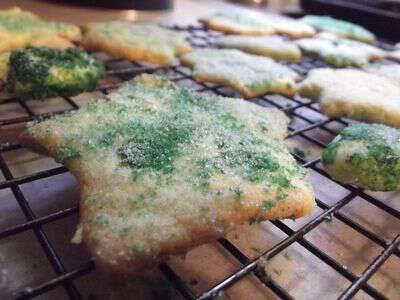 But after the mess is cleaned up and the cookies are shared-I'm always glad we took time to make Granny's cookies.
Tipper