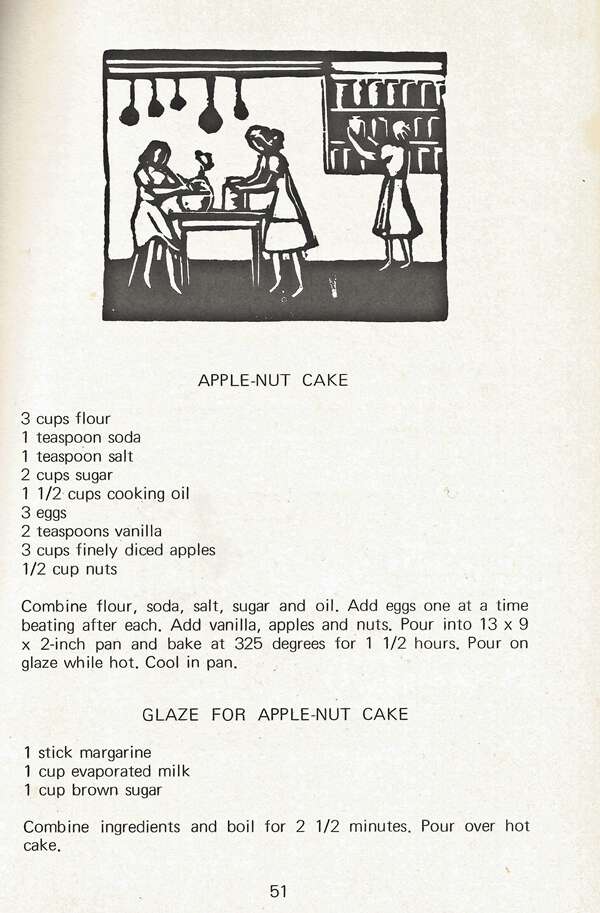 I inherited Granny's copy of the cookbook Favorite Recipes of the John C. Campbell Folk School. The book was published in 1971. My Mamaw Marie (Pap's mother) worked at the folk school and I believe she gifted Granny with the book back in the day.
The book is packed with great recipes, a few photos, verses of the blessings sung before each meal in the folk school's dining hall, and prints like they one you see at the top of the photo above.
I'm going to share one of my favorite recieps from the cookbook with you today: Apple-Nut Cake.
Apple-Nut Cake
3 cups flour
1 teaspoon soda
1 teaspoon salt
2 cups sugar
1 1/2 cups cooking oil
3 eggs
2 teaspoon vanilla
3 cups finely diced apples
1/2 cup nuts (I use pecans)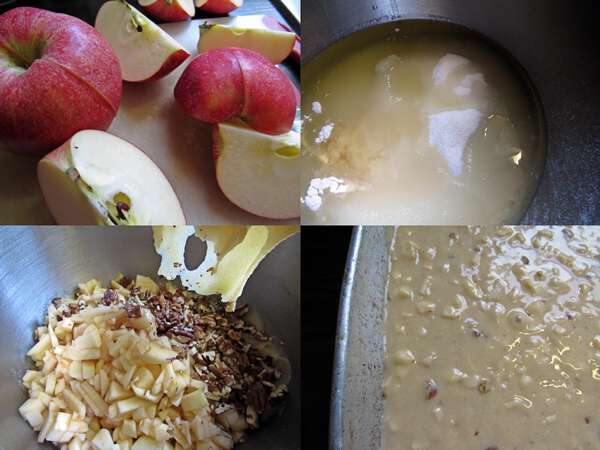 Combine flour, soda, salt, sugar, and oil; mix well.
Add eggs one at a time beating after each.
Add vanilla, apples, and nuts.
Pour into a 13 X 9 baking pan. Bake at 325° for 1 1/2 hours or until done. It only takes an hour in my oven. Pour glaze on while cake is still hot.
Apple-Nut Cake Glaze
1 stick margarine or butter
1 cup evaporated milk
1 cup brown sugar
Combine all glaze ingredients in a small saucepan; bring to a boil and boil for 2-3 minutes. Pour over hot cake.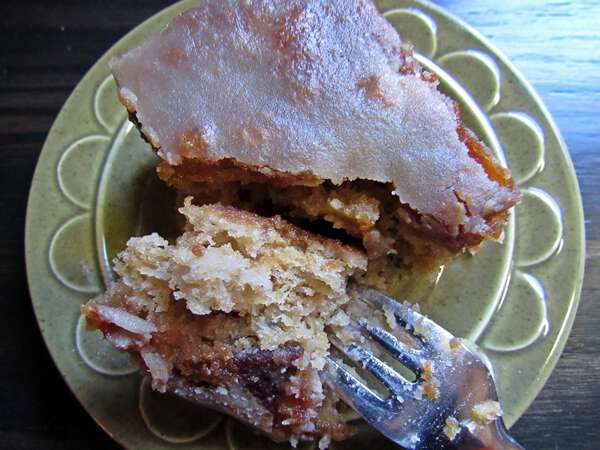 This is a quick and easy dessert to make-the hardest part is chopping the apples, which isn't really that hard. The cake is very good especially with a hot cup of coffee or scoop of vanilla ice cream or both!
Tipper