Over the last few days, my hands have been full of Black Walnuts. During the snowy days, I've been sitting by the wood stove in the basement picking out walnut goodies. In November, we discussed how difficult it is to crack black walnuts-but I've found an easier way-even easier than using Granny's Nut Cracker.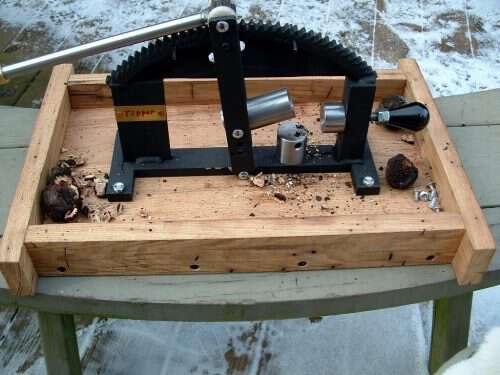 I got a new cracker-and it works better than Granny's. Kenneth Roper, a Blind Pig reader, made it for me.
It works better because the actual cracking part is more compact and easier to work and the larger bottom keeps it from sliding around on you-like Granny's does. While the old cracker got the job done, Kenneth's model makes it an easier job. Sorta like the old one is a wagon and the new one is a Cadillac-both get you to where you're going but the caddy is a whole lot smoother ride. The best part is-if you need a walnut cracker-you can buy one from Kenneth-email him at [email protected] for the details.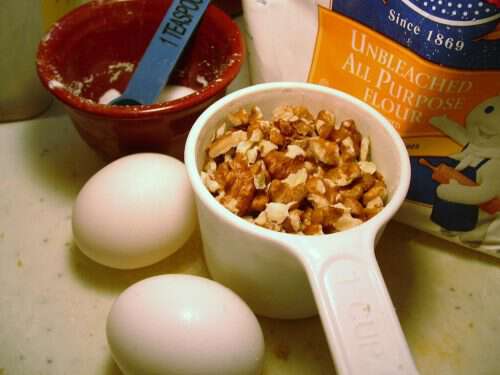 The first black walnut recipe I shared with you was my favorite-Arsh Potato Cake-but it is time consuming to make. Black walnut cookie sticks are much easier to make-but they're not really cookies.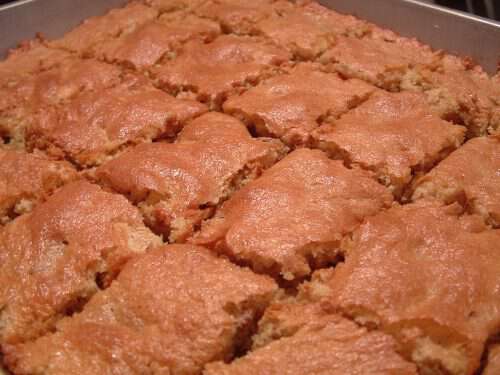 I found the recipe in More Than Moon Shine Appalachian Recipes and Recollections by Sidney Saylor Farr. The recipe is called cookie sticks-but mine turned out more like brownies than cookies-very tasty brownies.
Ingredients
1 cup brown sugar
1/2 cup sifted flour (all-purpose)
1/4 teaspoon salt
2 eggs well beaten
1/2 teaspoon vanilla
1 cup chopped black walnuts
Preheat oven to 350. Mix flour, sugar and salt.
Add eggs mix well, add vanilla mix well.
Stir in black walnuts.
Spread batter in a greased shallow baking pan 8 X 8 X 1 1/2. (my pan wasn't exactly that size-but it was close)
Bake for 20 to 25 minutes or till light brown and done (the time will change if you change the size of the pan-like I did-so keep an eye on them). The recipe says to cut into strips and remove from pan while warm. I just couldn't see how sticks would work-so I cut mine in small squares. They are very good-and so easy to make. Instead of cookies-they make me think of blond brownies.
If you make them-let me know how you like them.
Tipper