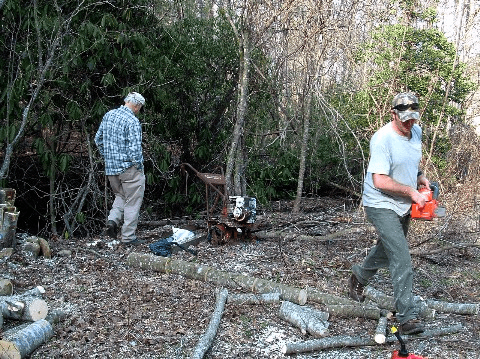 One evening last week, we helped Pap cut a few trees and scrub that had grown high enough to shade part of the big garden.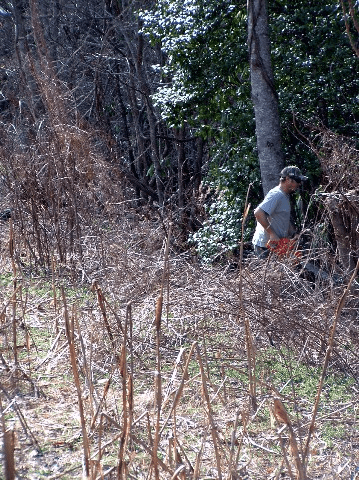 The Deer Hunter sawed trees while the rest of us piled brush and loaded the truck with wood that was big enough to burn.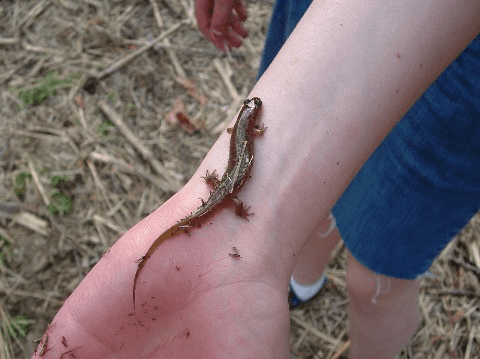 Of course being so close to the creek…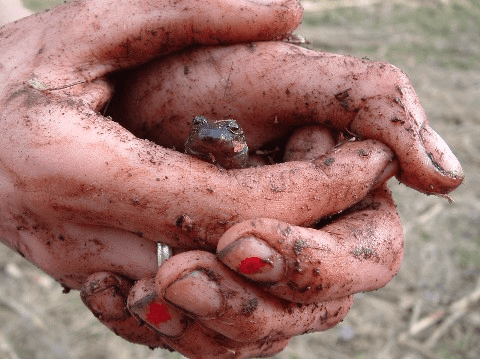 The girls had to take time to make some new friends.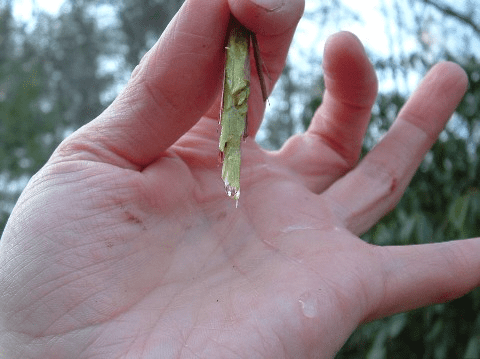 While we were working I kept feeling drops of water falling-almost like rain. As I looked up I saw the drops were coming from vines. The tops of the trees along the creek are full of wild grapes, we call them fox grapes. As The Deer Hunter cut trees, he cut through many vines as well.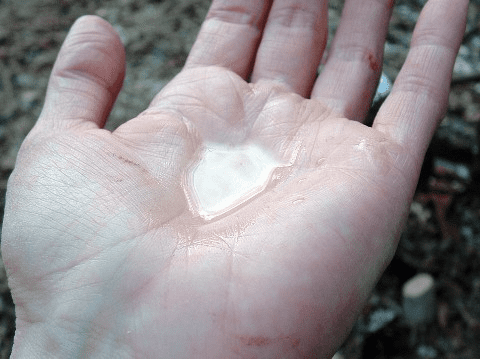 Once I realized where the drops were coming from-I showed everyone else. Since it's spring of the year I thought the drops were sap, but Pap said it was water. He said when he was a boy it was common knowledge that wild grapevines contained water.
Pap said if they were out playing or hunting in the woods they would cut a grapevine and drink from it. Not because there wasn't other water around to drink, but because it was a fun thing to do.
I was amazed at how much water came out of the vines and how fast it came out. In a matter of minutes, you could have filled a cup full. I thought wild grapevines were great to eat from and to swing on, but who knew you could drink from them too.
A quick google search will provide you with more information about water and grapevines.
Tipper
This post was originally published here on the Blind Pig in March of 2010.