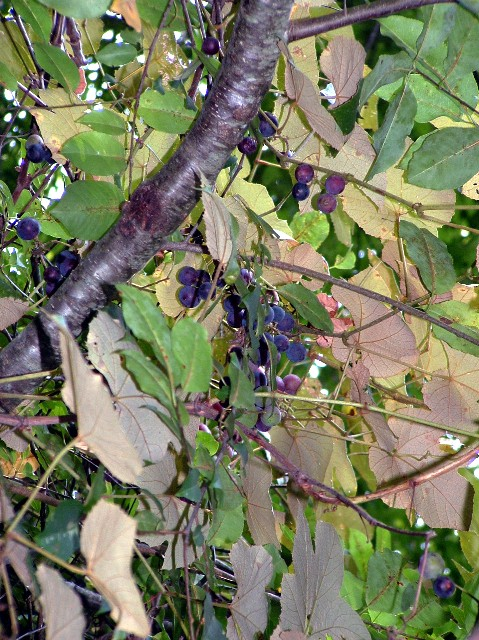 I'm afraid of heights. As a kid I was too afraid to climb trees and I still am. Not my girls-they like to shimmy up any tree they see, never wondering how they'll get down.
The Deer Hunter wasn't afraid of climbing either. He loved to visit his grandfather's pig pen when he was little. There was a big old apple tree that grew beside the pen and he liked to climb it to pick the apples. The Deer Hunter would climb the side of the pen, climb onto the roof, and climb into the tree.
His father discovered his climbing adventures and warned him to stop, because the tree was too high to climb safely. As most kids would do-The Deer Hunter took the first opportunity to climb the tree again. Only this time he found out how dangerous it was-he fell out and bent his arm backwards under him-literally hearing it break.
He told Miss Cindy and Papaw he was running down the bank and fell on his arm. After a night of suffering, he fessed up the truth of falling out of the tree and hearing the crack of the break. They took him to the local clinic-where the janitor (it was a weekend and the docs weren't in) ended up setting the break and putting a cast on his arm.
Wild Fox Grapes grow along the banks of the Stamey Branch Creek that runs through our mountain holler. They make delicious jelly and are free for the taking-a true gift from nature. The only problem-the grape vines grow high in the trees.
As a boy, Pap, would help his Grandmother, Carrie, (I called her Big Grandma) gather the Fox Grapes each year. He would climb the trees to reach grapes that couldn't be gathered from the ground.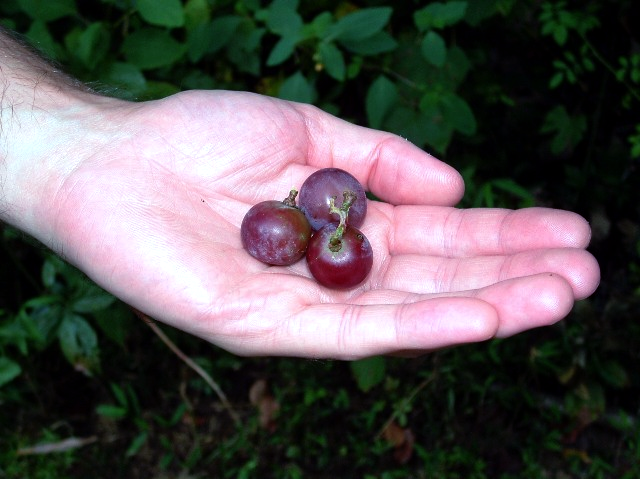 Pap said they used tow-sacks to carry the grapes, because buckets were hard to come by. His mother and grandmother would can the grape juice, and sometimes the whole grapes to use during the winter months.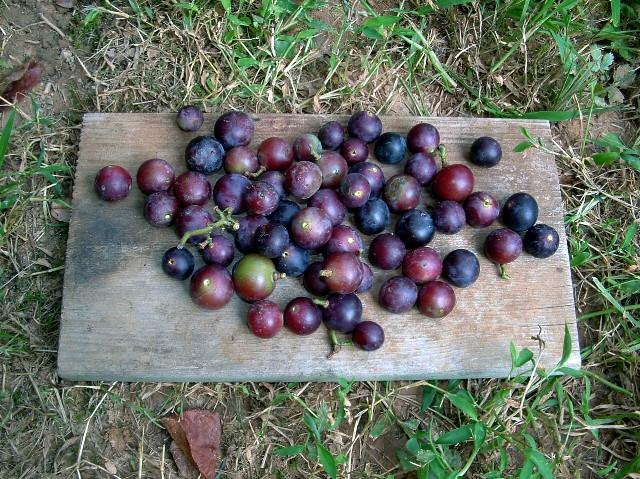 On one grape gathering expedition Pap lost his prize possession. He fell out of one of the trees, landed in the rocky creek bed, and broke his pocket watch.
Pap had ordered the watch from Sears & Roebuck, it cost $1.95. He said he was proud of the watch and was so disappointed when he fell and broke it. His Uncle Wayne tried to fix it-but couldn't. I ask Pap if he got to order another one, he said no he never did get another pocket watch.
I've never fallen out of a tree-because I'm too chicken to climb one in the first place. How about you ever fell out of a tree?
Tipper