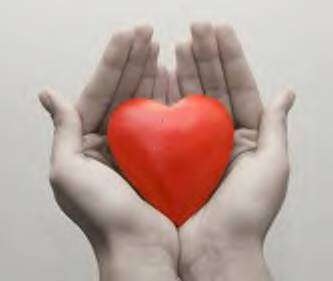 Time to Spread The Love for the month of August. I thank each of you for your contribution to The Blind Pig & The Acorn, you truly make it a better place to visit.
Susan, Miss Cindy, Brit, Dana, Amy, Teresa, Paula, Leslie, Jennifer in OR, Renna, Trisha Too, Noble Pig, Osagebluff Quilter, Egghead, Writer Lady, Meredith, Janera, Jessica, Beckynsc, Ms. Hillbilly, Carrie, Threecollie, Joan, Granny Sue, Valarie Lea, Christina, Debbie, Kathleen, Cathy, Farm Chick Paula, Renaedujour, City Mouse Country House, Razor Family Farms, GA Farm Woman, Dina in Jerusalem, Dejoni, Mary, Farmchick, TwoSquareMeals, Applie, Julie at Elisharose, Julie O'Neil, Kari & Kijsa, Paul, Carolyn A., Marlene, The Joy of Christina, The Texican, Pam, Shirley, Cowboys, Kids, & Sunsets, Mark Salinas, Sarah RSM, Carletta, The Fishing Guy, Marci, Louise, Dee from Tennessee, Madge, Stefani, Nicole, Lisa, Sandy Carlson, Missy K, Jan, Petra Michelle, WKF, Terry Thornton, Debbie, Miz Fit, Julie Curtis, Tootie, Queen Of Planet Hotflash, Eleanor, Peggy, Yolanda, Nanna Murakami, SharonLee, Marty, G Wetherington, Monica, Linda H, Sheila Bergeron, Mary-Life In A Cordwood Cabin, Darla, Matthew Burns, Kristi, Linda, Kayla, Terry, Stacey Hudson, Tracy, Tammy, and Dwayne Jenkins.
I'm addicted to yard sales. You never know what treasure you'll find waiting for you. My problem is, I can't bear to leave those treasures behind. Even if I don't need them, I can't bear to think they might just throw them away after I leave.
Earlier this summer I found a lovely assortment of doilies. I would guess they were made in the 50s or 60s. When I realized they were obviously made by the same lady, I eagerly asked the young woman, who was selling them, if they were made by her grandmother. She said she had no clue where they came from or who made them. She was just cleaning out her house-getting rid of old stuff.
I'm fortunate to have lovely linens from Granny and Great Grandmother Dollie, so I knew I didn't really need them. As I stood there debating about buying something I shouldn't, the picture of the lady who made them begin to form in my mind:
After milking all the cows and feeding the chickens-she then had to wash clothes on a wash board. Probably fix dinner and take it to the fields. Come back to the house and can 10 runs of greenbeans, make 4 runs of jelly, churn butter, and fix supper (carrying water from the well to assist in all of this). Afterwards she had to make sure the children got their lessons and did their chores. Until finally she could sit down and do her needlework by lamp light.
See what a sucker I am! My mind weaves a total exaggeration about the hardship someone endured to get the items I think are treasures-all so I'll buy something I don't need.
But just in time, inspiration struck-I could use the doilies for Spreading the Love. So I bought them, and the winner of Spread the Love for August is…
Farm Chick-It's A Small Town Life
Thank you again to all the August Commenters! And please click on one of the names in orange-and go for a visit-I know you'll be glad you did.
Now that you know my issues with yard sales-What about you-do you like yard sales? Do you think you have to save all the treasures like I do? Do you have yard sales yourself? Tell me something!!
Tipper