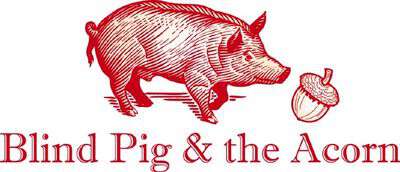 My July has been full of canning jars, fresh vegetables, dancing, good music, new friends, old friends-no wonder it went by in a flash-and now it's time to Spread the Love for the month of July.
I'm sending a big thank you to each of you who took the time to add your 2 cents to the Blind Pig during the month of July-you truly do make it a better place to visit.
Sandy Carlson, Janet, Kathleen, Just Jackie, Julie at Elisharose, Miss Cindy, Brenda Kay Ledford, Osagebluff Quilter, Terry, GrannyPam, Warren, Lanny, The Fishing Guy, Petra Michelle, David Templeton, Nancy M., Glenda, Fencepost, Rick's Whitetail Woods, Trisha Too, Mary Life In A Cordwood Cabin, Farmchick, Paul Saltcreek, Patty Hall, B. Ruth, CheE, Sallie Covolo, Vicki Lane, Ethel, Eva Nell Mull Wike, Ph.D., Sarah, Wanda, Stacey South Western PA, Lynn, Pat in East TN, Teresa, Jen,  Sandra, Betsy from Tenn, Granny Sue, Jennifer in OR, Sheryl Paul, Frances, Kenneth M. Roper, Anastasia, Mike McLain, Kim Campbell, Rachelle, Connie, Cindy Bergeron Scherwinski, John Dilbeck, Greta Koehl, Sandra VanOrman, Helen G, Georgie, Will Dixon, Nancy Wigmore, Susie, Matthew Burns, Nancy Simpson, meemsnyc, Leslie Farm Fresh Fun, Apple, Nancy, Kenneth O Hoffman, Grace Willard, Mamabug, Cher'ley Grogg, Elizabeth Thomas, Em, Sue, Janice MacDaniels, Clint, Kat, Carri Dawn, Kimberly Arwood, finnishwahine, Lauren Koch, Cheryl Soehl, Audrey, Bradley, Lynda, Elithea, Lise, Pointless Picks, Tracy Henderson, Diana, Lonnie Dockery, GardenOfDaisies, Elizaabeth, Gary, Alana, Gayle, GaFarmWomanPam, Gary Millwood, Merry, Canned Quilter, Boyd Guthrie, Kathryn Magendie, Carolyn McCarter Wood, Chip Giddens, Sharon, Haystack Jackson, Malcolm, Sheila Bergeron, Caro, Janera, Sue, Dreamagail, Jay Henderson, Staib18, Carolyn Knutter, Karen D White, Keith Stewart, Liesha, Trish, Lu, Sable Purvis, Eric, Shannon, Rosemary Giordano, Dragonbutterfly1, Greg Zeck, Kay, Doug Davis (Buck Hendrix), Dean, Margie Mc, Sandy Eyler, Steve Elrod, Solstice Dreamer, and Brian Blake.
During my busy month of July-I also managed to fit in one of my favorite things-stopping at yard sales. I decided to share one of my yard sale finds with this month's winner. I scored a whole box of old time canning jars for nearly nothing at a yard sale.
Although canning has come a long way since the days of using them to preserve food-the old jars are still great to store things in. I use them for dried beans, qtips, buttons, craft supplies, yeast, tea, herbs, and the list goes on.
This month's winner is…Cher'ley Grogg!
Tipper