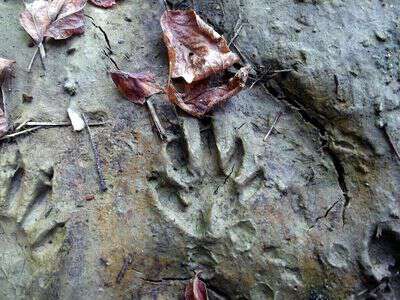 The other day, when we were looking for arrowheads along the Hiwassee River, The Deer Hunter showed me the track above. Sort of looks like a little kid has been playing in the mud don't it?
Do you know what made the track? Leave me a comment with your guess-and if you get it right I'll throw your name in a hat for a giveaway.
Tipper
*giveaway ends Friday September 13, 2013.