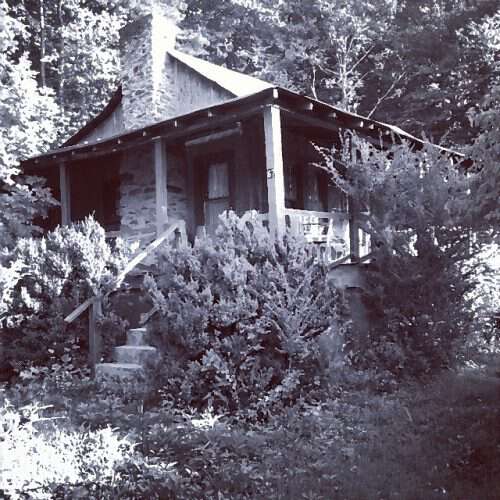 Funny how images and people from the past often bubble up in our lives. Clate and Mary Mason lived down the road from me throughout my growing up years. More than that, they lived down the road during much of Pap's growing up years as well.
Pap said they lived in the old Mason place for a while, then in the late 40s or 50s Mary and Clate built their own house, the one they lived in when I was a kid.
Clate was a real character. Pap has story after story he can tell you about him. My memory of Clate and Mary is of a sweet elderly couple. Mary quiet, sweet, and serene; Clate always ready with something to talk about.
Somewhere along the way, Mary died and Clate was put in the local nursing home where he continually tried to escape and find his way back home until the day he followed along after Mary.
Clate and Mary's house stands empty. A lady from Florida bought it after they died and for a few years she'd bring her family and stay part of the summer. I recall she brought goats and chickens with her too. I don't know what ever happened to her, nor even if she still owns the house. But no one has inhabited it in the last 10 years or so.
Earlier this summer I noticed the apple trees in Mary and Clate's yard were loaded. I told the girls we should remember and try to get some of them after they ripened. A few weeks later I noticed someone had mowed a path to the trees I guess they had the same idea I did.
As summer progressed, it seemed liked Mary and Clate popped up in every other conversation I had. Once we begin to talk about Mary and Clate the girls wanted to know more about them and peppered anyone who was old enough to remember them with questions. It seemed we were all talking about Mary and Clate like they were still down the road sitting on the porch waiting to wave at us as we went by trying not to stir up too much dust.
Although I didn't get any apples from Clate and Mary's trees, I did end up with an abundance of apples this summer. I spent an entire weekend drying apples, making candied apples and applesauce. At the end of the weekend I was exhausted and still hadn't put up all the apples.
I decided to look through a cookbook Granny gave me and see if there were any apple preserving recipes in it. As I flipped through Granny's handwritten spiral recipe book, I came upon Mary Mason's Apple Butter Recipe.
Finding the recipe didn't surprise me much. I had already been carrying Mary and Clate around in my head all summer. It seemed only natural that Mary would send me an apple recipe across the years by way of Granny just when I needed it.
Tipper