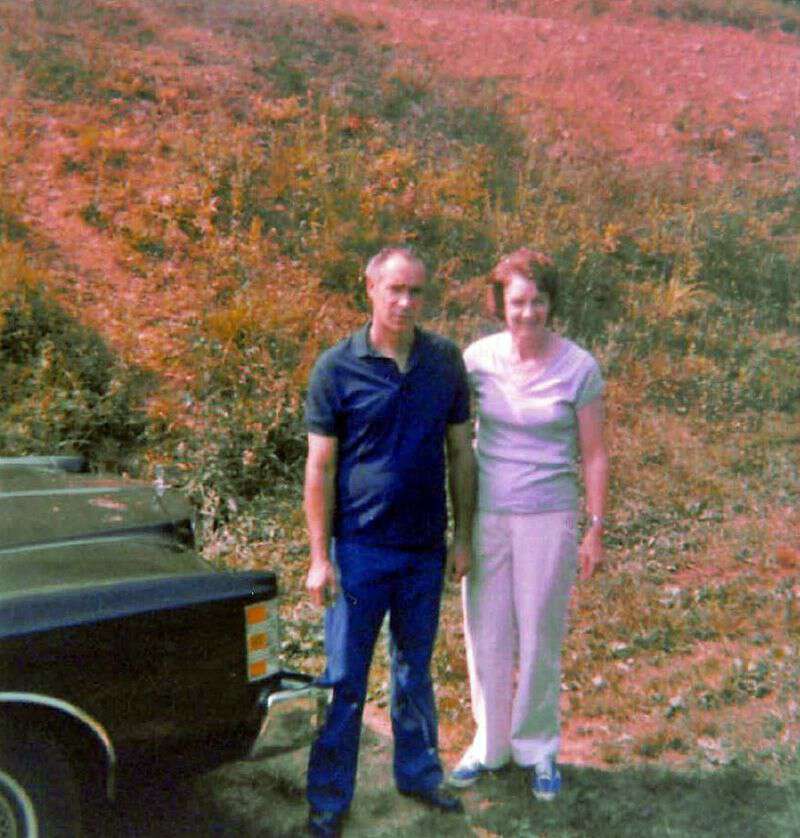 Pap and Granny early 80s
Funny how we view our parents in a one dimensional manner. Often in our mind's eye their only function in life is to be take care of us. It hard to imagine them in the role of anything other than parenthood.
A year or so ago the girls and I saw a man in town. He spoke to us and went on his way. I couldn't resist telling the girls that he used to like me. Almost in unison they said "What do you mean he liked you?" I said "Well it was when we were in school and I mean he liked me. He thought I was pretty."
I could literally see the wheels turning in their minds: "Wow someone besides dad liked mom; wow mom was young like us and had boys who liked her; wait a minute we're her life what about us? Back off buddy!"
I'm the same way about Granny and Pap. Its hard for me to picture them without us, hard for me to realize they each had lives that didn't include the words Steve, Tipper, and Paul, not to mention all the grandkids. But they did.
At a family reunion a few years ago, some old photos were being passed around. I heard somebody say this one is of Jerry (Pap). I couldn't wait till it reached me. I fully expected to see a boy in overalls or maybe a young handsome dark haired man holding a baby Steve.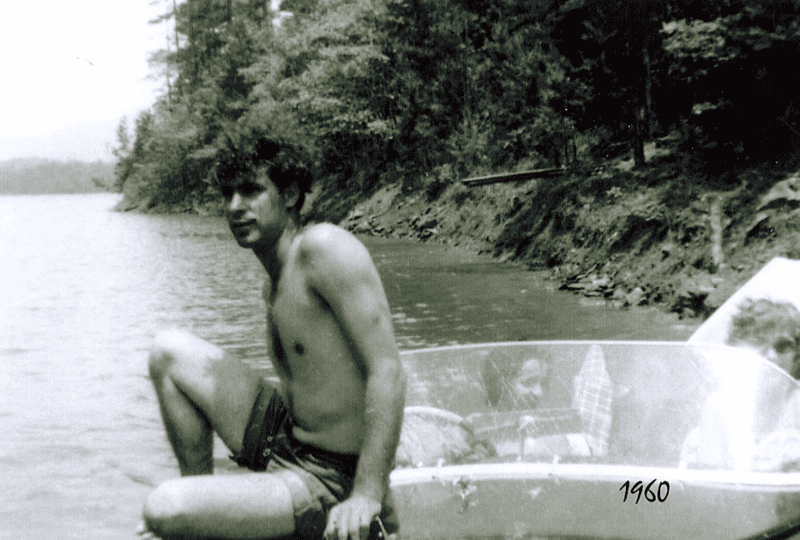 The scene in the photo was startling. It was Pap on a boat, in shorts with no shirt and no shoes. Pap with longish hair whipped around his face. My mouth wanted to say no this is not Jerry! But one look at his face told my brain it was indeed Pap.
In my entire life I have never seen Pap in anything but boots or Sunday loafers. Not one tennis shoe. And Pap in shorts? Get out of here! For sure something I've never seen before.
I was reminded of the astonishing photo of Pap a little over a year ago when Paul decided he wanted us to learn the song Brand New Tennessee Waltz. The song was written by Jesse Winchester. I was most familiar with The Nashville Bluegrass Band's version. Although the Nashville Grass is among my all time favorite artists I didn't like the song. I wasn't excited about learning it and once I realized it had a funny beat I was even less excited.
After a few weeks of practicing the song we were getting the hang of it. One Sunday afternoon Paul and Pap got the harmony perfect and in the excitement of us actually liking how the song sounded, Pap said "You know that song reminds me of this girl I knew when I was living in California." One of us said why? Pap said "Well there was this girl that I liked. She lived with another girl and when I'd get off work of an evening I'd stop by their house on my way home. Well one day when I stopped she told me she'd had enough of California she was going back to Tennessee. I was young and hot tempered and her leaving made me mad. I didn't want her to go."
After that little story I decided the song wasn't so bad after all. A few weeks later we had the song down pat and were really enjoying it. Paul went to the wrong chord or said the wrong word or something. We quit right in the middle of the song to start over and Pap said "We were going along so good why I could see the blue strings on her apron." I said "You mean the girl from California?" Pap said "Yeah she was a waitress and she wore this apron that had blue strings coming out of both pockets."
Once I heard about the blue strings I decided Brand New Tennessee Waltz was my new favorite song to play.
See what you think about it.
Hope you liked the song!
Tipper