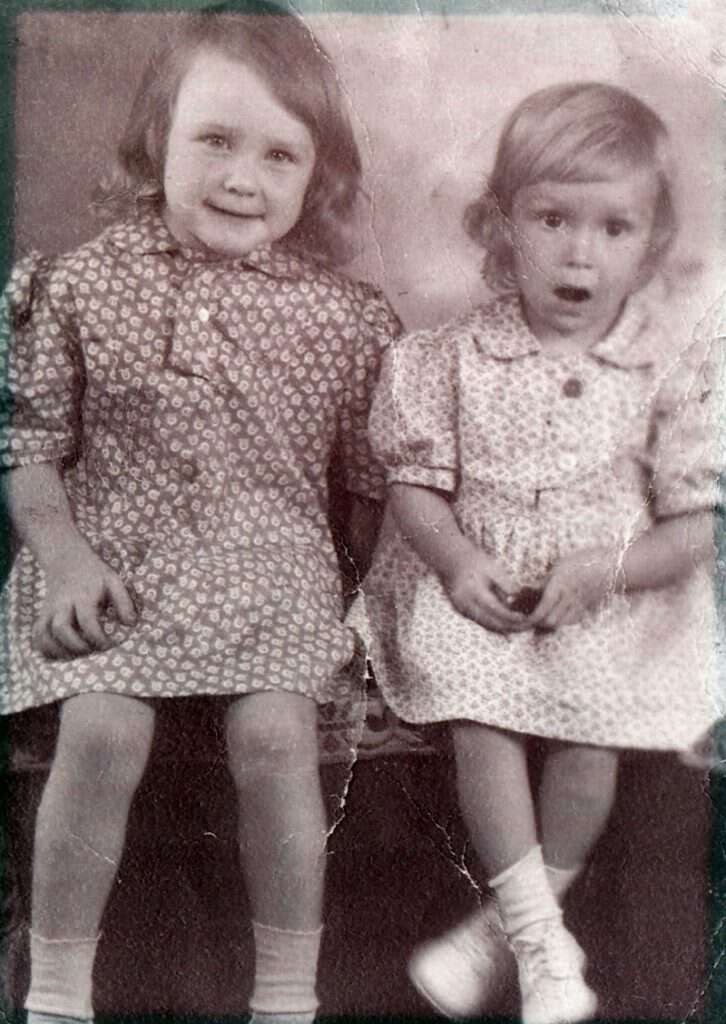 Sisters: Geneaive and Louzine (Granny)
Granny was born on March 6, 1940 to Gazzie and Charlie Jenkins. Granny said her mother told her there was the biggest snow on the ground the day she was born-so big that it covered the top of the porch and Charlie had to go get the doctor. Since Granny was the ninth child that Gazzie had given birth to I'm thinking she had it pretty much down pat doctor or not.
Granny's given name is Evelyn Louzine. Some folks call her Louzine, almost all of her family does, and others call her Evelyn.
When Charlie and Gazzie were first married they worked in the logging camps throughout western North Carolina. Charlie worked on the logging crew and Gazzie cooked for the men. They were working near the railroad in Swannanoa NC when Charlie took sick. He was admitted to the hospital and the doctors discovered he had 3 kidneys. After one of the kidneys was removed Charlie made a full recovery. One of his nurses was really good to him and Gazzie. The nurse's name was Louzine so that's where Granny's middle name came from.
One of Gazzie's younger sisters was named Grace Evelyn (but everyone called her Susie-I never did figure that one out!) and that's where Granny's first name came from.
I took Granny into town yesterday and she said "Well I'll be 77 years old tomorrow." I said "Oh I thought it was 76 that's what I told the girls." With a twinkle in her eye she said "We'll lets just let them think it's 76. No reason to tell them I'm older than they think I am."
Granny made her own birthday cake-she always does, but I'm sure we'll find some way of making today extra special for her.
Tipper