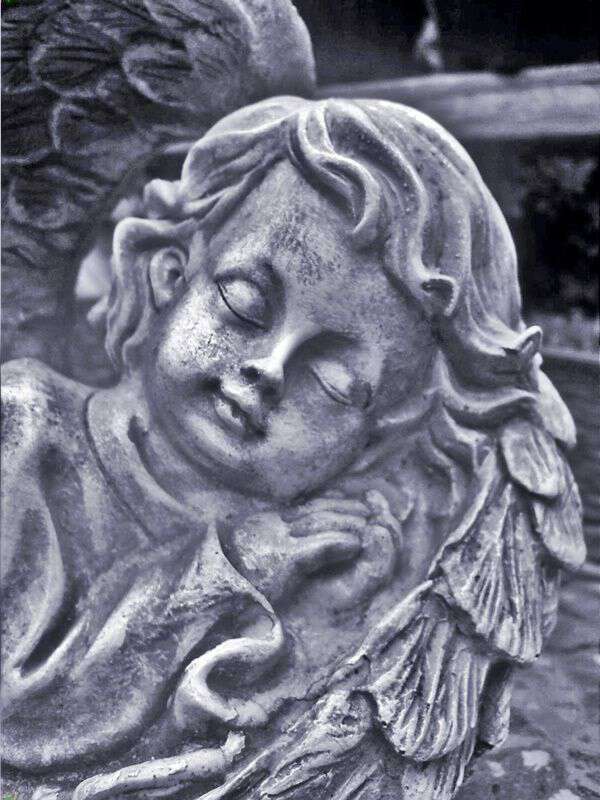 I've probably written about sickness and accidents this week because the flu and other maladies are still making their way around Cherokee County and I'm still washing my hands every time I turn around and taking elderberry like it's candy in the hopes that I don't get any of it.
My older brother Steve and his sweet wife Kim both missed several days of work last week from sickness. Granny said Steve was terrible sick and she was worried about him. I spent the week hoping they both got better…and that their germs stayed in their part of the holler.
Sometimes being really sick can make you see things. The hallucinations are usually brought on by the high fever often associated with  flu and other illnesses.
The year the girls were born Pap and The Deer Hunter both had the flu. They worked together during those days and I guess one of them picked up the germ and passed it to the other. They both took sick in November and the girls had just been born in September so I was still trying to figure out how to take care of two little humans.
Miss Cindy was coming out for a visit and I was trying to take care of The Deer Hunter, two new-borns and clean up the house. Something upset Chitter to the point that I couldn't get her to quit crying. Looking back, I'd say she was probably picking up on all my anxiety. I did every thing I knew to do and she still wailed. The Deer Hunter was totally delirious. He kept trying to tell me he'd take her to the basement and push her around in a stroller and that would quiet her. Sounds plausible right? Well not really considering he couldn't even stand up and we didn't own a stroller.
It was a really bad case of the flu, while The Deer Hunter was trying to push Chitter in a stroller we didn't have, Pap was trying to fight off a wolf.
One night Pap starting hollering and yelling. Once he got fully awake he was hollering at a wolf. Pap said he thought he was up on the mountain under a creek bank trying to get warm and a wolf was trying to get his cozy spot and he wasn't about to give up the warmth for no wolf.
Amazingly and thankfully none of the rest of us got that terrible flu from The Deer Hunter or Pap.
My own fever induced hallucination came many years later with my own bout of the flu. It was so real that I wrote a poem about it and shared it here on the Blind Pig back in 2009.
From my sick bed I hear feet running
down the hall, out the door.
From my sick bed I hear talking heads
stocks plummet, leaders fail.
From my sick bed I hear cooking
pots rattle, spoons chink.
In my sick bed
bones ache, chest suffocates.
In my sick bed I see two girls run in, run out,
yet a third girl remains.
In my sick bed I try to call out
"Wait you've left one behind."
From my sick bed my voice falters
the girl is gone or was she ever really there?
During my terrible sickness the girls were running around the house playing. Once when they ran past by bed I really thought they had a friend with them and that they left her behind. She was a little girl, younger than Chitter and Chatter. She had bangs and long straight hair. She sat at the bottom of my bed just long enough for me to try to call out to the girls to come back for her and simultaneously realize she wasn't really there.
Tipper
Subscribe for FREE and get a daily dose of Appalachia in your inbox