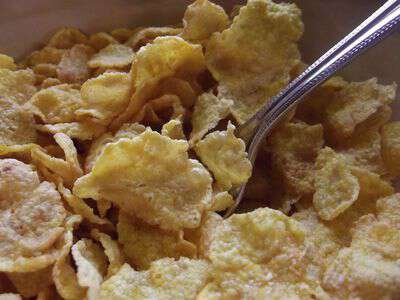 Remember Tony the Tiger? He helped raise me and Paul. Well not really but for 2 picky eaters cereal was part of our daily diets. Whenever our picky palates refused what was so lovingly laid on the table we were directed to the cabinet above Pap's tool drawer, where Cheerios and Frosted Flakes lived on the shelf beside the soda crackers. My love affair with cereal may have started when Granny first sliced bananas into my Cheerios to win over my finicky eyes.
Comfort foods are usually dishes we go to when we're feeling under the weather or have a craving for tastes that make us feel good. For me that means things like: Granny's soup, soup beans and cornbread, cheese toast, and cereal.
As Paul and I are fast approaching middle age-we're both still cereal lovers. I eat at least 2 bowls of cereal every day. It's somehow a great comfort to know if I run out I can walk to his house to get some.
Are you a cereal eater? If so do you drink the milk? I do.
Tipper
Appalachia Through My Eyes – A series of photographs from my life in Southern Appalachia.