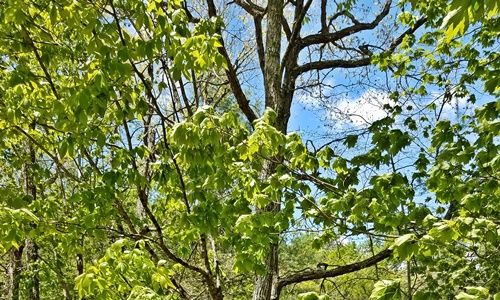 I've always been fascinated with the wind. Oh I'm not talking about the kind that blows down trees and tears up jack. I don't want any part of that sort of wind.
View this post on Instagram
(click on the video above to see the kind of wind I like)
I'm talking about the wind that blows in on a blue sky day and whips the leaves back and forth on all the trees at once. The kind that rushes down from steep ridges into deep hollers. The type of wind that blows soft enough to caress your hair back away from your sweat soaked brow and throws in a strong gust every once in a while to let you know it could mean business if it wanted to.
The wind makes me feel the smallness of my ownself in the largeness of the world.
Out of nowhere comes a wind that will blow for hours, even all day and all night sometimes, and then suddenly the wind lays and all is still again. That's what we say: "if the wind lays." But I suppose the wind doesn't really lay it just moves on down the road to blow in someone else's backyard.
Tipper
Subscribe for FREE and get a daily dose of Appalachia in your inbox