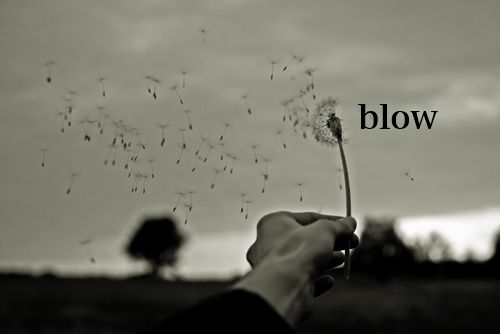 Usage of the word blow
To rest or catch one's breath. 1975 Fink Backpacking 5 Here we had to stop and blow a number of times before we emerged into the open, cultivated fields on top, to get our first clear view of Big Bald, across the valley of South Indian Creek.
To speak loudly, to brag. 1859 Taliaferro Fisher's River 205 So that ended Davis's bullyin', puffin', and blowin' about his manhood.
To flatter, make a person feel good. "He's in there talking a bunch of hogwash. I reckon he's trying to blow up the boss man so he'll have his favor."
To leave hurriedly. 1968 DARE = hurry. "I'm late; I'll have to blow" (Brasstown NC).
A braggart. 1976 Thompson Touching Home 17 He was a big Blow.
A storm with high winds. 1913 Kephart Our Sthn High 79 Durn this blow, anyhow! No bear'll cross the mountain such a night as this.
Dictionary of Smoky Mountain English
—-
I've heard The Deer Hunter use blow as described in number one numerous times. He might say something like: "We went straight up the mountain to the top of the ridge and he had to stop and blow about 15 times before we reached the top. You know how much younger he is than me?"
The manner blow is used in number two is extremely common here and its hard for me to imagine everyone in the world doesn't use blow to describe someone who goes around…well blowing!
Blowing someone up with flatter is one I'm familiar with, but don't hear as often these days.
Using blow to describe taking flight in haste is one I have never heard. Funny the Dictionary notes it as being said in Brasstown.
Number five is very similar to number two. I suppose number two is describing the action of blowing and number five is describing the person who blows as a blow.
I've heard the usage in number six, but most often heard blow-down to describe a great storm.
Hope you'll leave me a comment and tell me which blow usages are still alive and well in your neck of the woods.
Tipper