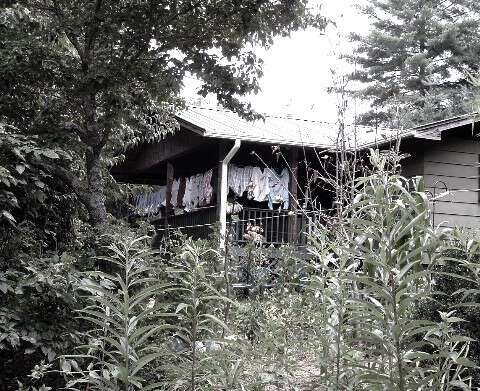 Time for this month's Appalachian Vocabulary Test.
Clutterment
Cut a dido/rusty
Cuttin up
Coon
Country
Clutterment-clutter, mess, debris. "The girls' bedroom is so full of clutterment you can barely get the door open."
Cut a dido or cut a rusty-pitch a fit, a tantrum. "The little boy ran up the aisle of the church cutting the biggest dido I ever seen."
Cuttin up-acting a fool. "If you kids don't quit cuttin up I'm going to put you all outside!"
Coon-a raccoon. "A coon got on the porch last night and tore out all the trash." (it's very rare to hear a native of my area say "raccoon" usually "coon" is used)
Country-an area of land. "The country in the lower part of this county is a whole lot bigger than most folks realize." (I heard Pap say this exact sentence the other day)
I'm familiar with all of this month's words-I use all of them regularly except #2. Seems I use #3 on a daily basis-cause the girls are always always cuttin up!
Hope you'll leave me a comment and tell me which ones you know-if any.
Tipper