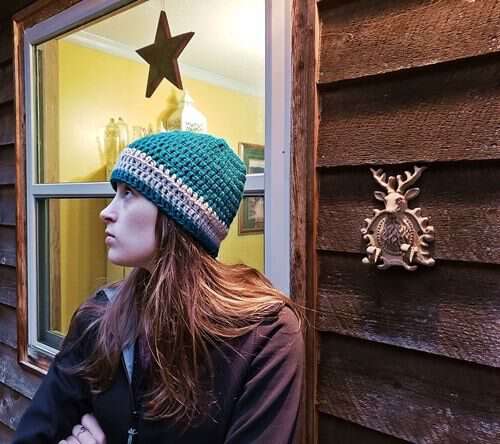 The girls have been crocheting scarves and afghans for several years now, but they recently learned how to make toboggans or boggins as they're often called around here.
They've been sporting them around Brasstown and more than a few folks have noticed. A few even said they'd pay the girls to make them one. Needless to say, there has been lots of talk of toboggans around the Blind Pig house.
It was only after I started the Blind Pig that I realized not everyone thinks of a toboggan as something you wear on your head. Many folks are only familiar with a toboggan being something you ride down a snowy hill on.
A few years back I brought up the discussion of toboggans and my cousin Clint left this comment:
"I remember leaving the house for school one cold morning when I was a young boy. I usually walked with two neighbor girls who were older than me. I didn't have a hat on that day and one of the girls said something about it. My mom said "he lost his toboggan." One of the girls looked at me and said, "you lost your sled?"
Clint's mother grew up with Granny in the Culberson area of Cherokee County, but Clint was raised up north where his parents moved for work. I just love that his mother still uses the language of her youth…even if she does occasionally confuse the neighbor girls 🙂
Tipper
Subscribe for FREE and get a daily dose of Appalachia in your inbox