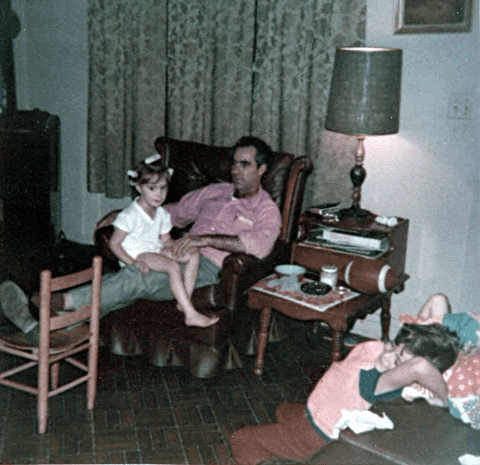 Pap, Steve, and me – early 70s.
Today is Father's Day which always makes me a little teary eyed. I am a true Daddy's Girl-I always have been. Anyone who's read the Blind Pig for a while knows I think Pap hung the Moon and the Sun.
Ever since I can remember I've thought he was the wisest person I knew. Not only the wisest, but the kindest as well.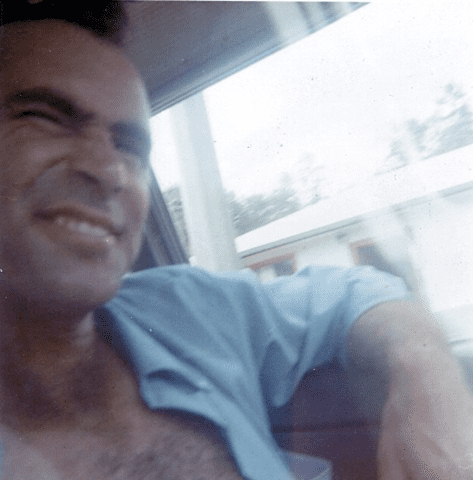 Like many Fathers, Pap imparted wise counsel on living a good life to my brothers and me, but sometimes it's the little tidbits of advice that stick in my mind. For example:
*Never go home without at least a half a tank of gas in your car because you never know what might happen during the night. I always hear Pap's voice in my head when I drive my car into the garage with the needle sitting near E.
*Use your best first-that way as you move forward you'll always be using your best. Seems Pap has a different outlook than folks who say 'save your best for last.
*If you hurt yourself-rub it has hard as you can and it'll get the soreness out. One time when Paul was about 10, the mayo fell out of the frig and landed on his foot. As he went limping into the living room Pap put his foot on Paul's and started pressing down hard. At first Paul resisted but then he agreed it made his foot feel better and he let Pap continue to put pressure on his sore foot. If I stump my toe or slam my hand in something I always rub the area and it does seem to help relive the pain. Science or Pap's positive reinforcement? Who knows, but it seems to work for me.
*Always leave earlier than you think you need to in order to reach your destination. There's a running joke in our family about how early Pap thinks you need to be for an appointment. Yet as I look back over my life Pap's needling me to leave earlier than I thought we needed to has paid off in more than ways than I can count.
What tidbits of wisdom did your father impart to you?
Tipper