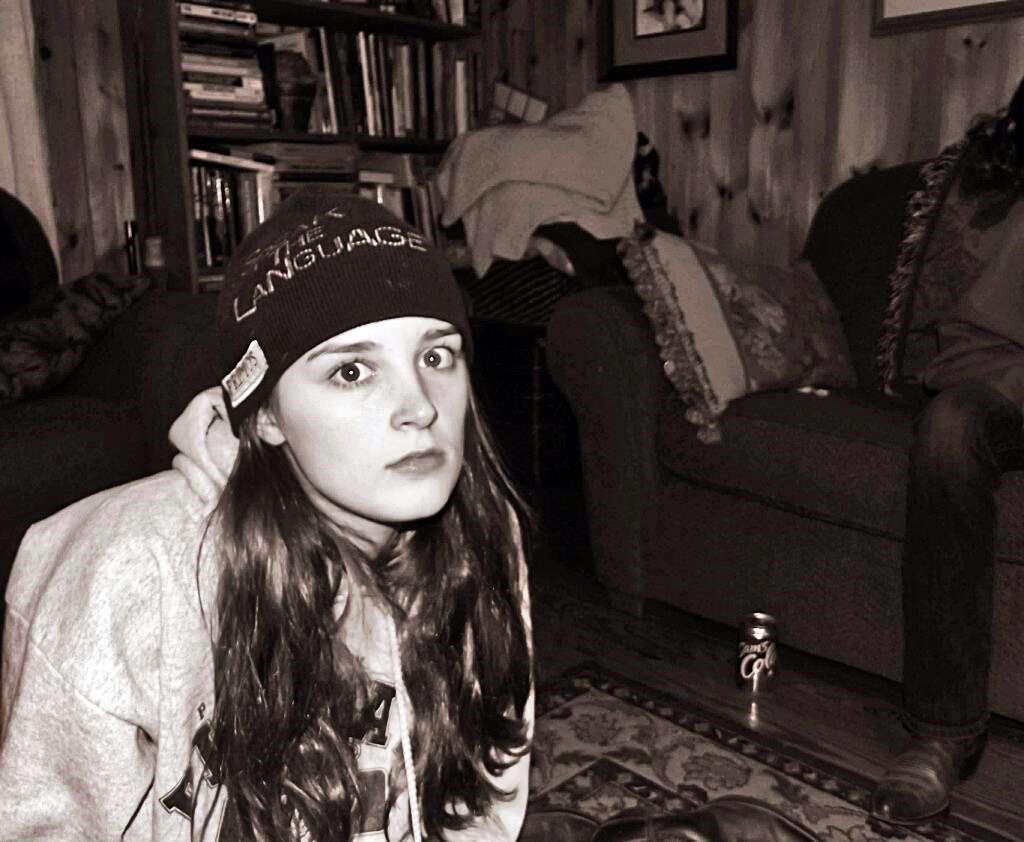 Do you ever blare your eyes? I do. I teasingly tell my co-workers my one and only fault is I cannot hide the fact that I think something or someone is stupid. Of course I actually have many many faults, but all you have to do is look at my face to know how I feel. An actor I am not.
Thankfully, most of the time I do at least keep from blaring my eyes when I don't like something.
You may ask what in the world blaring your eyes mean?
See Chitter's face in the photo above? When she looks at me like that I say "Don't blare your eyes at me!" In other words blare your eyes means to look at someone with anger or great distaste.
I've heard the word blare used in relation to someone's eyes my whole life. Here's another example I heard Pap say "Now he was hot! He looked up there at them, blared his eyes and said "No Sir that ain't gonna happen here!"
I checked the Dictionary of Smoky Mountain English along with ever other Appalachian dialect book I had to see if the word was listed in them. It's not.
I did find the word usage on this website: Jim McManners – Ferryhill/Cassop C20/mid. Mr. McManners compiled a list of words he heard used in the 50s and 60s while growing up in England. In his area of the UK the word means to cry as in "She blared her eyes out after she lost her dog."
A few years back I was thinking about the word and tested the girls and one of their friends. I said "If I told you not to blare your eyes at me would you know what I meant?" All three girls said yes and went on to say I would be telling them not to give me a dirty look.
Since I couldn't find the word in any of my dictionaries I'm wondering how wide spread the word usage is-are you familiar with it?
Tipper