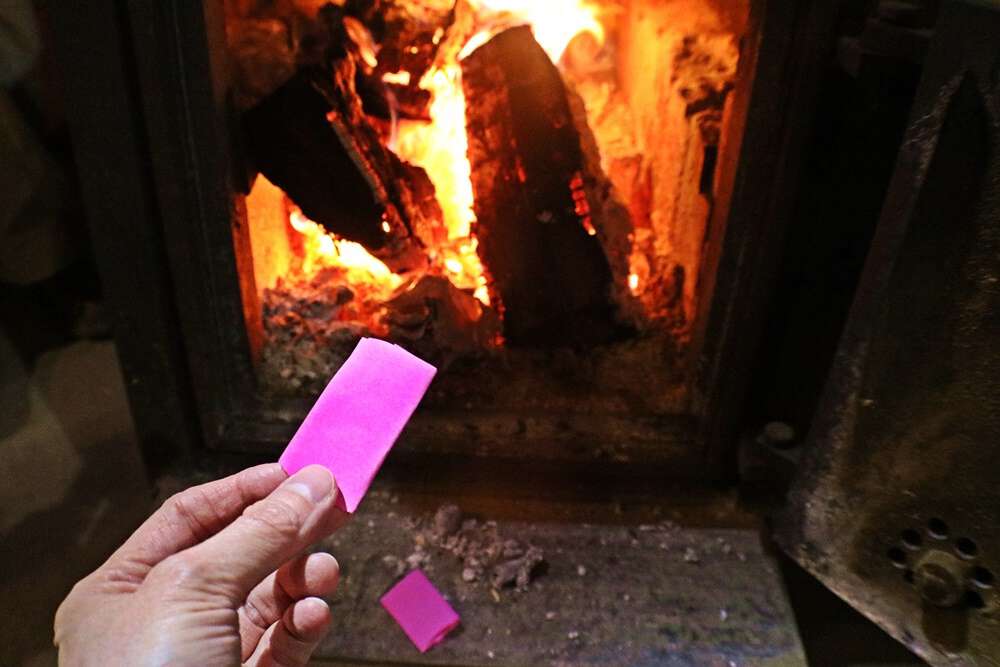 We rarely do anything special for New Year's Eve. Oh there have been a few years that we went over to a friends house to ring in the new year and back in the day we stayed up even if it was just The Deer Hunter and me celebrating. But most years we're long asleep before the new year rings itself into Brasstown with the dropping of the balloons through the Keith House ceiling, the lowering of the possum, and the cannon shooting of underwear. If you didn't know it, Brasstown is a happening place on New Year's Eve.
This year we did something different.
I first read about the tradition of burning one's troubles before a new year begins on Granny Sue's blog. It's a tradition her and Larry do every year. They'll even burn your troubles if you send them to them.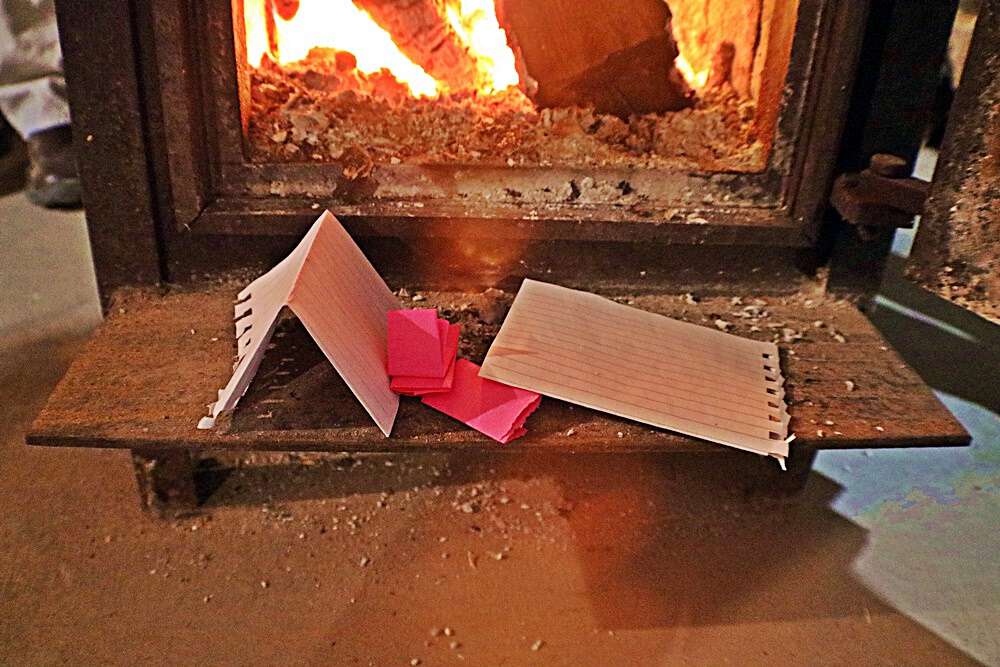 I'm not sure what made me think of the tradition, but once I did I couldn't get it out of my mind. I told the girls about it and then said "Your Daddy has a fire built so we could burn our troubles inside instead of having to go out and build a bonfire." Since they did have plans for New Year's Eve, they were all for the staying inside part so they didn't end up smelling like smoke before they left for the evening.
By nightfall we'd all scurried away somewhere and wrote down things we wanted to burn or let go of from the year 2017.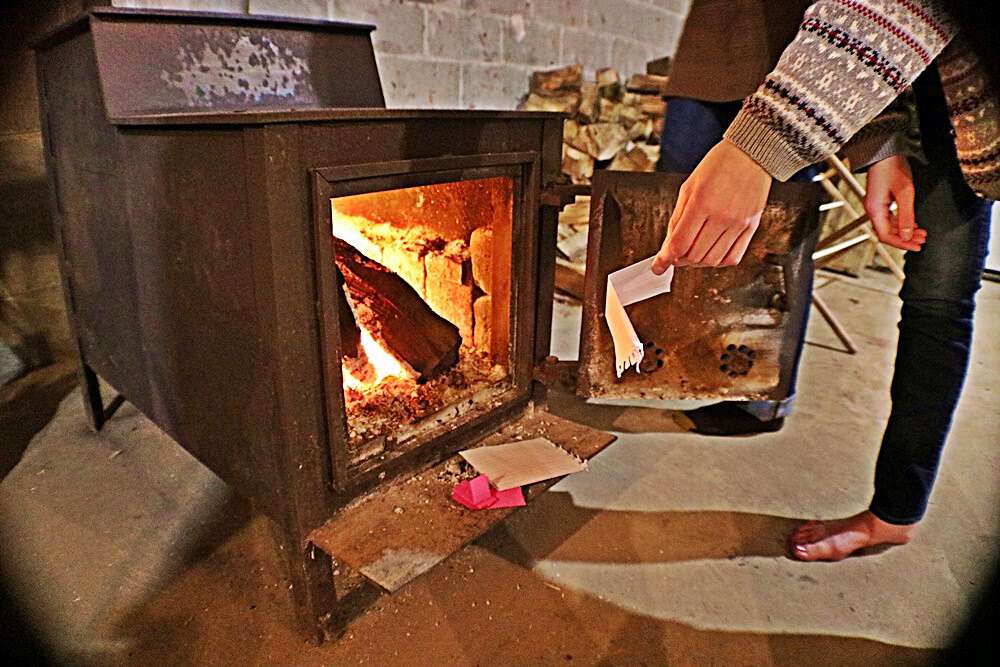 We gathered in the basement around the woodstove. Even The Deer Hunter came along, although he didn't write anything down to burn.
One by one we tossed our folded papers into the fire and watched them disappear. No one really said what they had written down and no one asked either.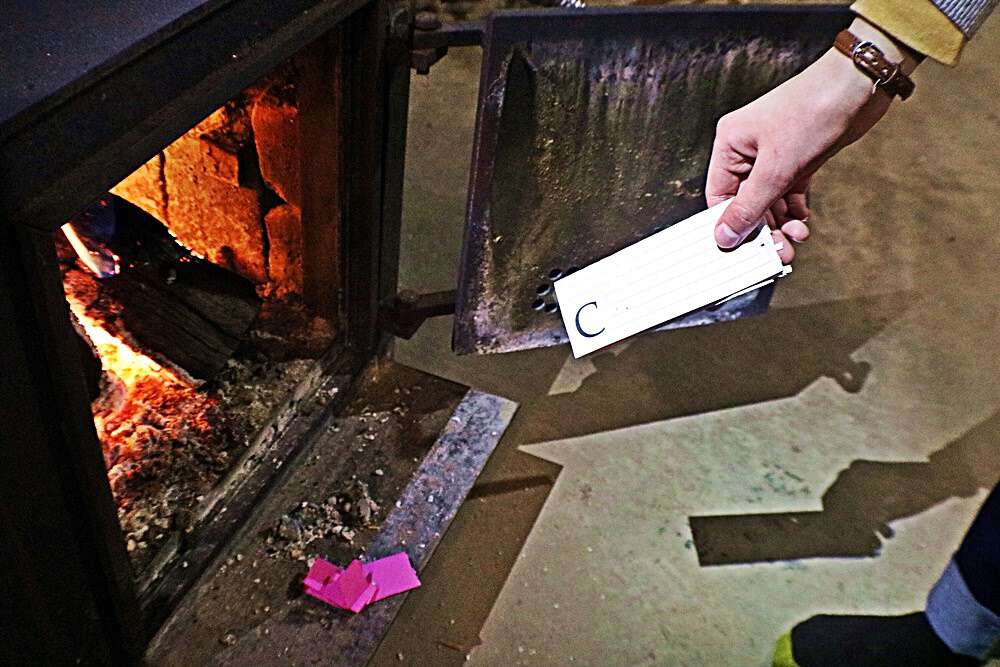 Do I really believe we disposed of the troubles and heartaches of 2017 forever? Not really, but it sure felt good to at least symbolically say goodbye to the fears, worries, and bad feelings we've each been carrying around over the last year.
Tipper
p.s. If the comment feature is asking you to jump through a bunch of hoops I'm sorry! It was supposed to only ask you to check a box. I'm working on the feature and hope to have it fixed soon!