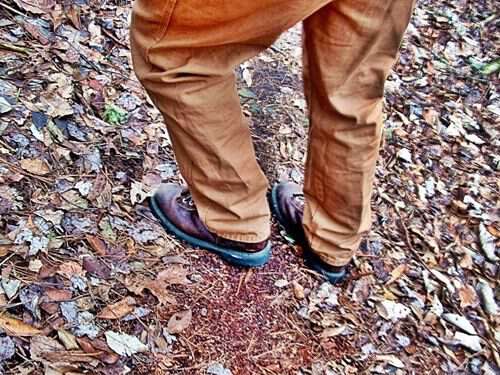 Over the weekend I was flipping through my Cades Cove Cookbooks and it got me to thinking about Mildred Cable. She grew up in the Hazel Creek area of Swain County NC. The location is interesting because although it wasn't covered by the TVA lake Fontana, it was isolated.
Anyway getting back to Mildred.
Mildred told me every year her family walked over the mountain to Cades Cove to visit family. She said it was about a twenty mile trek and that when they went they'd usually stay a week. I told her I guessed so after all that walking!
shank's mare noun in phrs go by shank's mare, ride shank's mare = to walk
1967 DARE ride shank's mare = go on foot (Maryille TN). 1992 Bush Dorie 154 Fred and Pa showed no interest in the car and still went by Shank's Mare (walking) or in the jolt wagon. 1994 Montgomery Coll. go by shank's mare (Shields).
Thinking of Mildred's trip over the mountain reminded me of the saying about Shank's Mare. Funny in Mildred's day walking was the norm and in Dorie's day her people didn't even want to ride in one of those new fangled cars. Today, I walk on a treadmill for my exercise. I'm not sure if I've come a long way or went a long way back.
Tipper
Subscribe for FREE and get a daily dose of Appalachia in your inbox