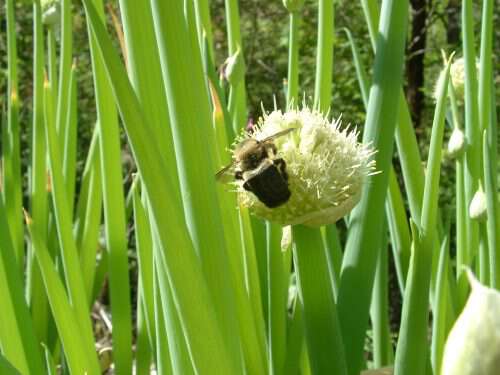 The bees have been going crazy over my onions-if you look closely at the photo you can see most of the flower heads have bees on them or near them. My Uncle asked me how I got such big onions for this time of the year-I told him that was my experimental onion bed. I'll tell you the truth-those onions never got eaten or pulled up last year cause somebody laid down on the onion growing job (that would be hmm… me). Now I'm wondering-will onions that I planted last year just keep growing-I mean will I actually have onions as big as the ones I buy at the grocery?
Have you ever made up a story to hide your laziness-or am I alone in my deceit?
Tipper
Appalachia Through My Eyes – A series of photographs from my life in Southern Appalachia.