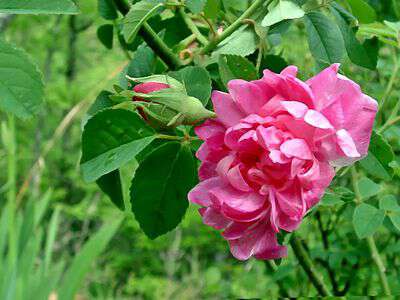 The song In The Garden is one of the most beloved of all hymns. It was written by C. Austin Miles.
Miles, (1868-1946), was a very talented man. Along with being a successful songwriter he was a church music director, a pharmacist, and a photographer who developed his own photos.
According to the book 101 Hymn Stories written by Kenneth W. Osbeck, Dr. Adam Geibel asked Miles to write a song that would "bring hope to the hopless, rest for the weary, and downy pillows to dying beds."
The book shares a quote from Miles that details the day he wrote the song In The Garden. While in his photography darkroom Miles looked over his favorite chapter of the Bible, John 20. As he read over the verses he had a sort of vision which inspired him to write the hymn. (click here to read the full quote)
The hymn has always been one of my favorites. I grew up singing the song in church-as I'm sure many of you did.
In The Garden has been recorded by everyone from Elvis Presley to Pap and Paul! Recently The Pressley Girls have been singing the song as well.
I hope you enjoyed the song-I could never get tired of hearing this one!
Tipper