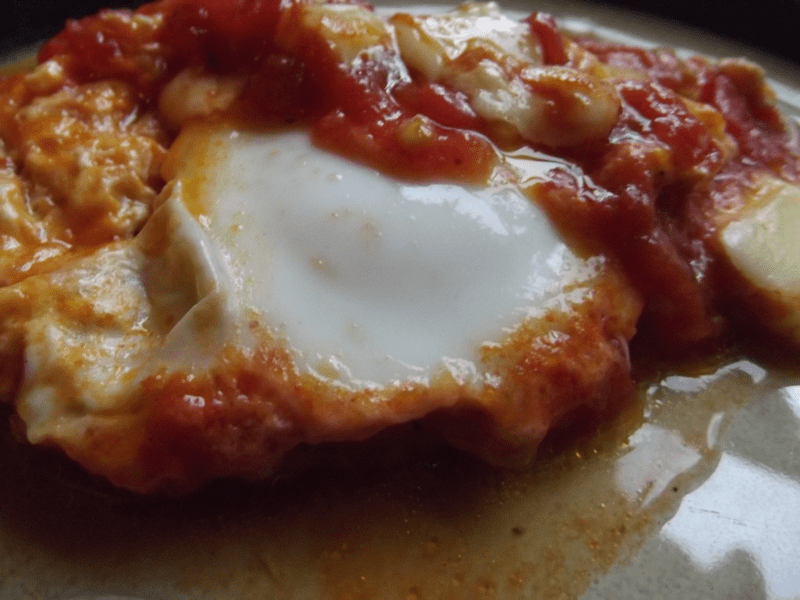 One of my favorite quick supper dishes to make is Eggs with Tomato and Cheese. I discovered the recipe several years ago when the fine people at FolkHeart Press sent me one of their books-Black Pepper Visions to review and giveaway here on the Blind Pig.
Since then, the dish has become one of my go-to recipes. It's perfect when you want something hot, good, and quick! I changed the recipe slightly over the years, but it's still very similar to the original one.
You need:
1 quart of canned tomatoes or 6-7 fresh tomatoes peeled and chopped
small chopped onion
chopped garlic (optional)
4-6 eggs
a cup or so of your favorite cheese grated or cubed
2 tablespoons of oil
pinch of sugar
salt  and pepper to taste
basil, oregano, or other herbs to taste (optional)
Heat oil in pan and saute onions till soft; add garlic if using.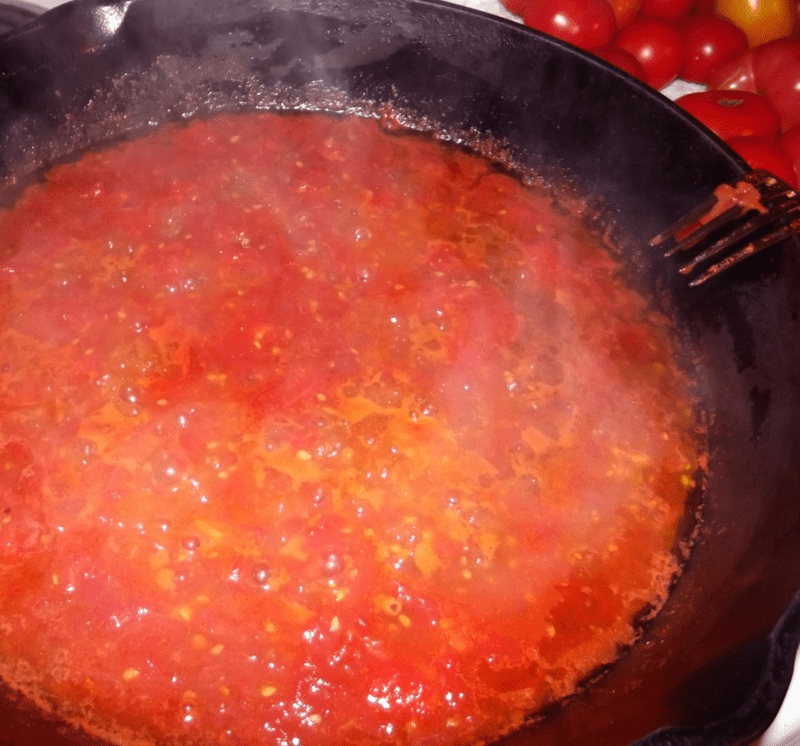 Add tomatoes, sugar, salt, pepper, and other herbs.
Simmer till tomatoes are cooked down and thickened slightly.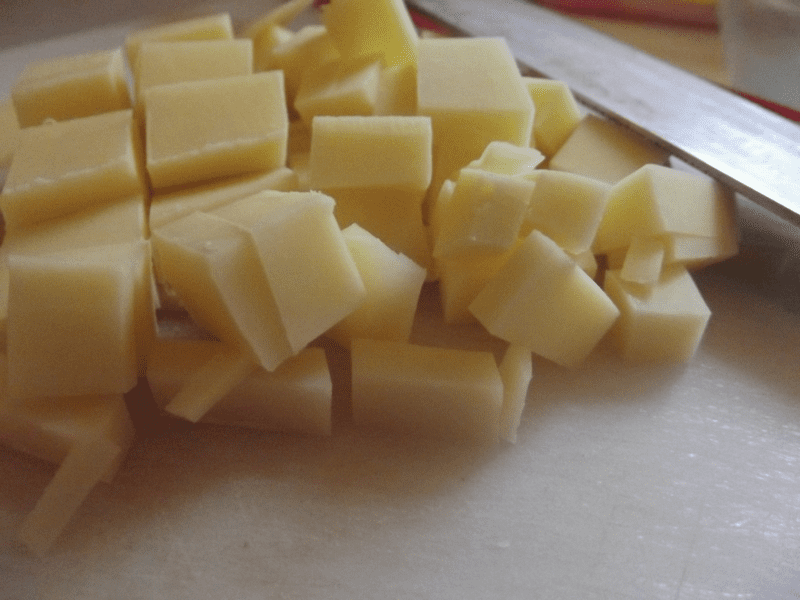 Gently drop in eggs. Cover pan and cook till eggs are cooked to your liking. When eggs are nearly done add cheese.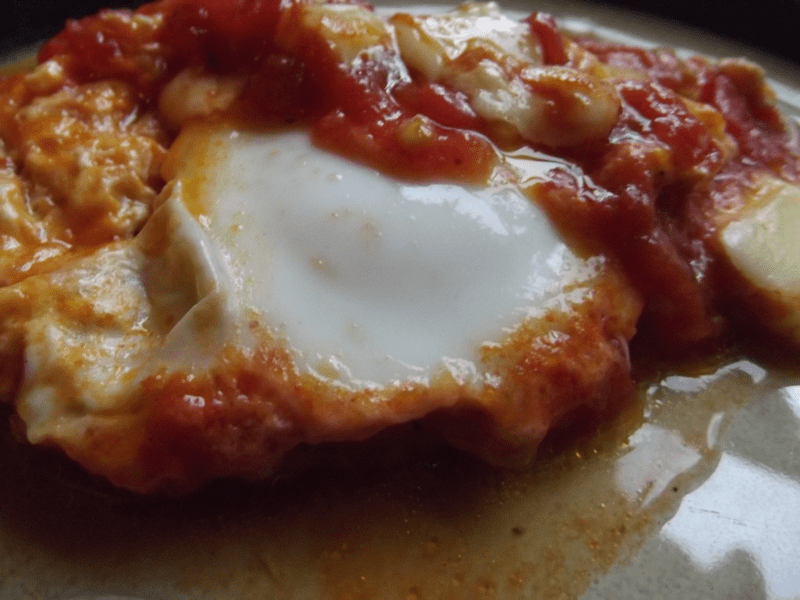 Serve while hot with a piece of toast or rice. The Deer Hunter likes the recipe so much he allowed it'd be good served on a flint rock.
This recipe keeps well in the frig, which makes it perfect to use as a make ahead lunch meal for work. I take an egg with a little of the tomato sauce and eat it with crackers-beats a sandwich any day if you ask me!
Tipper