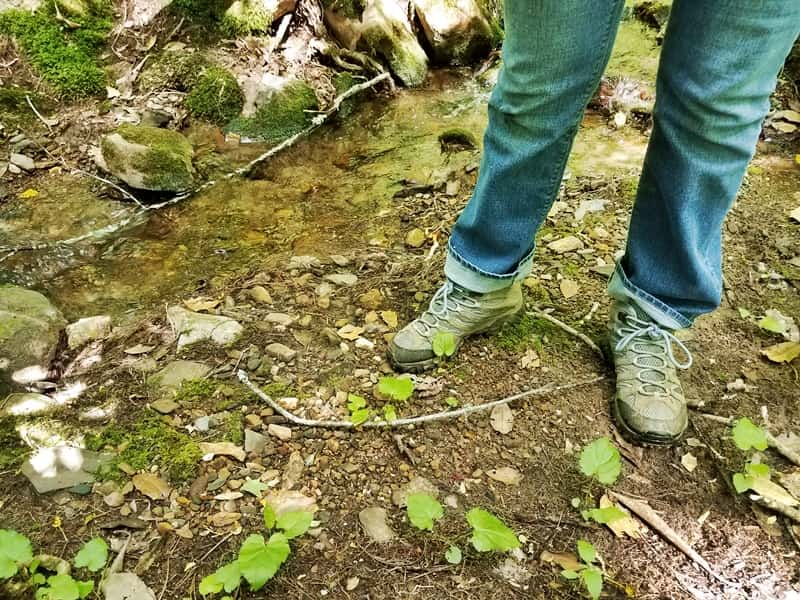 The last hike we went on sent a shock of green to my eyes. Even though May started out on the cool side the woods have once again taken on their dazzling green dress of summer.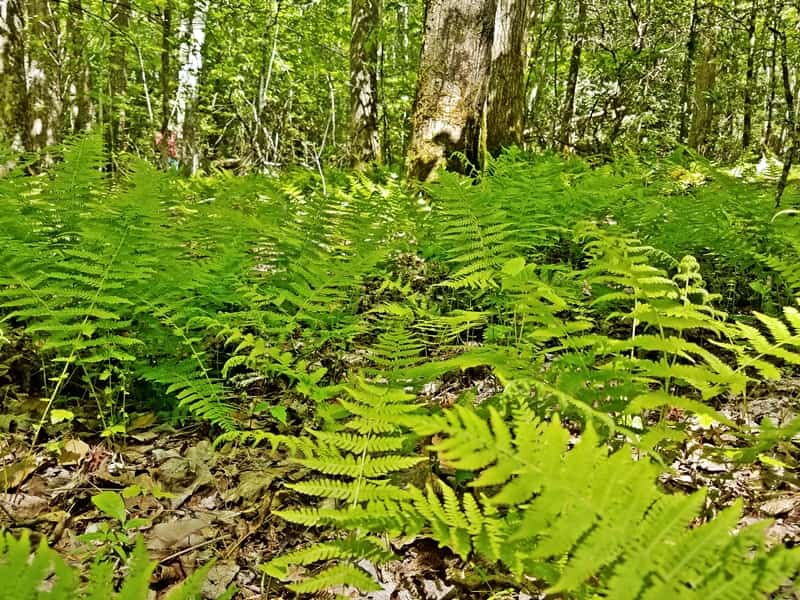 One wooded area had an understory carpeted with ferns. The green was so pretty it almost brought tears to my eyes.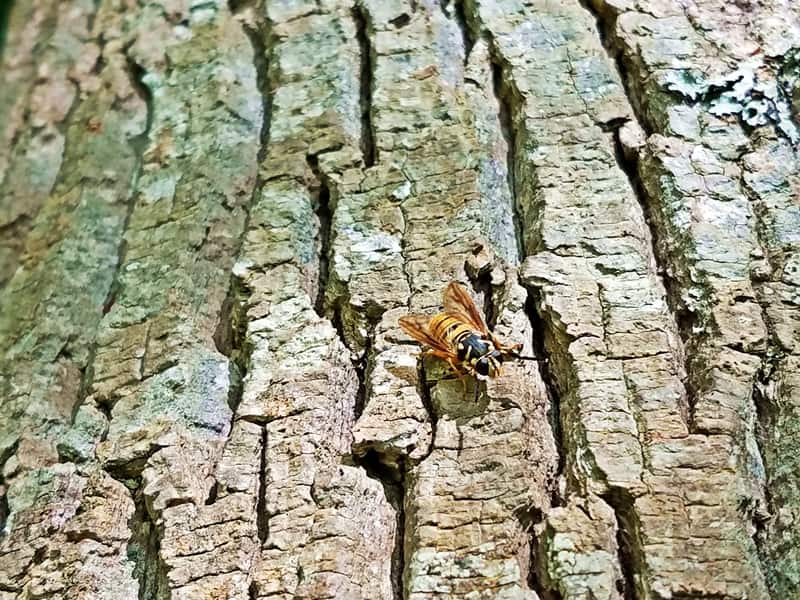 There was a buzzing of bees and bugs everywhere we went like the world had suddenly awoke from its winter sleep.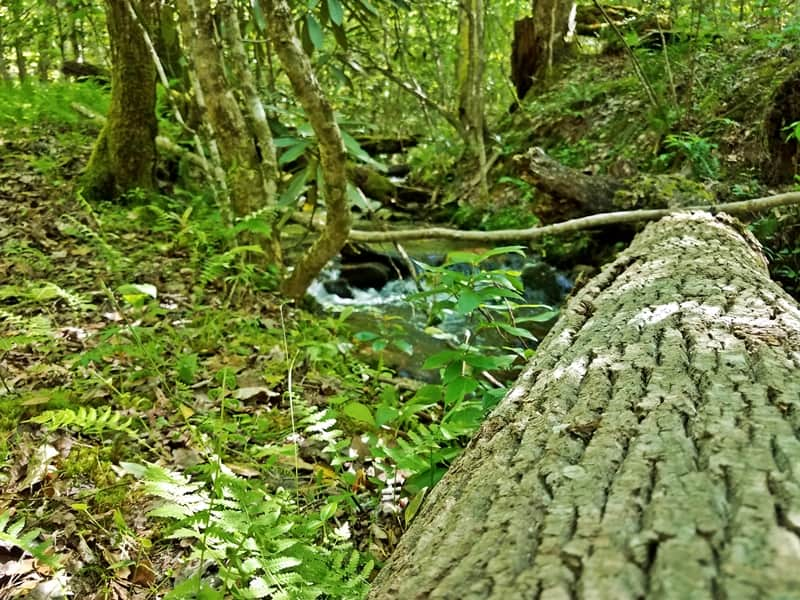 There were changes in the forest like this tree that had come down sometime recently. It made a dandy bridge for crossing the creek…well for those of us who wanted to cross the creek without getting wet. You know the girls were in the creek looking for rocks.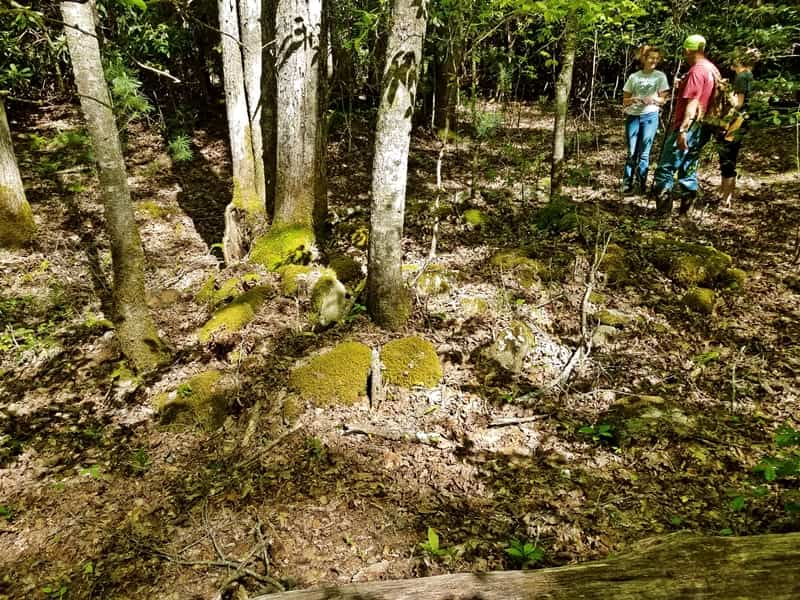 See the pile of rocks with the trees growing up through them? Pap told me this area used to be filled with corn every year. The rocks were piled at the edge of the field as the plow tore them from the earth.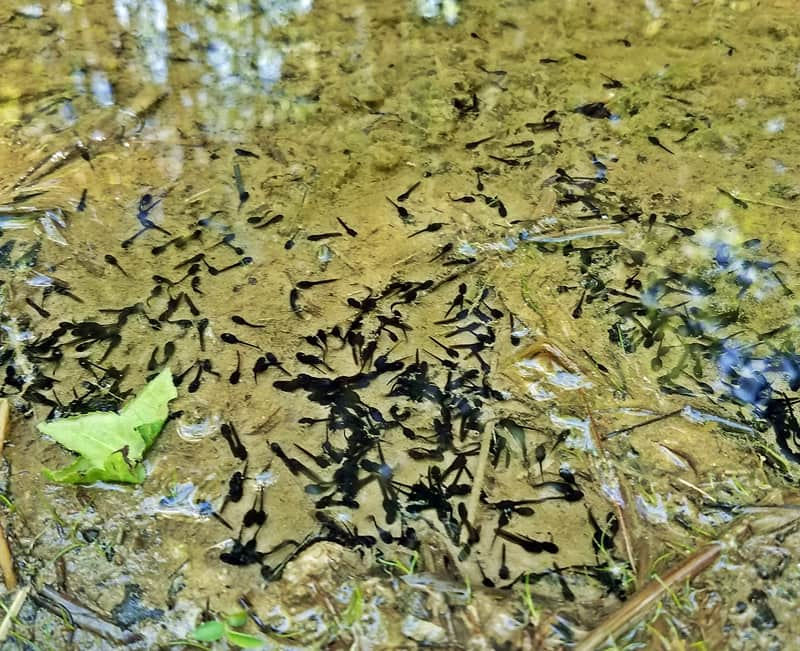 Finally the tadpoles were out at the first wet weather spring as you head up the creek. I was beginning to wonder if they'd ever show up this year.
Drop back by tomorrow and I'll show you one more thing we found on our hike.
Tipper
Subscribe for FREE and get a daily dose of Appalachia in your inbox