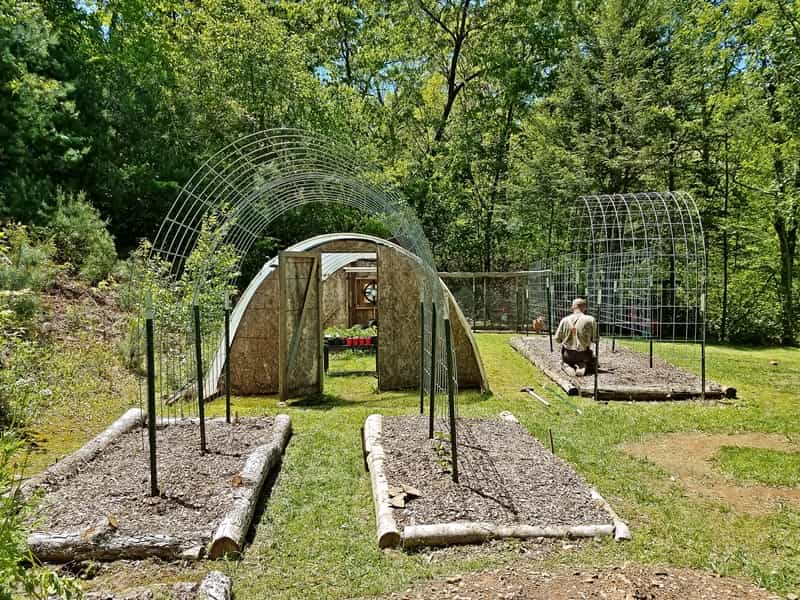 In addition to using cattle panels to trellis our beans we made two arches with them. The larger arch is made from two panels slightly overlapped. The smaller arch is made from a single panel.
The panels were easier to bend than I thought they would be. Thankfully Miss Cindy was here to add an extra set of hands when we installed them.
We held the panel in place on each side until The Deer Hunter attached them to a t-post he put in the ground.
I'm in love with the arches! I planted cucumbers on one portion and am hoping they will take off up the arch as they began to grow and produce.
In another section we planted Chinese Okra seed gifted to us by Blind Pig and The Acorn reader Bill Burnett. We also planted a few Minnesota Midget Melons on one.
On the smaller arch we planted a new type of spinach. I'll tell you more about it later in the week.
Tipper
Subscribe for FREE and get a daily dose of Appalachia in your inbox