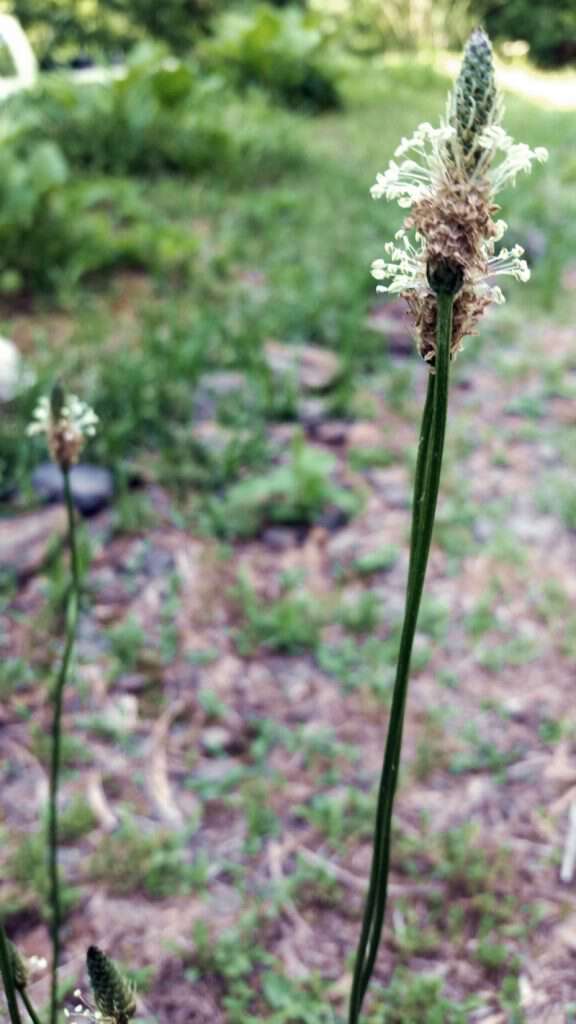 I've been noticing a clump of weeds just out the backdoor. The green bunch is growing right in the portion of gravel that leads you to the back steps. 
Even though it's in the way, for some reason I've kept ignoring it choosing to walk awkwardly around it instead of pulling it up. 
I was beginning to think I had another fairy tale on my hands. Every time I passed that way I felt the small plant nudging open the file cabinet in my brain, but I could never get the drawer it was in open until today. 
As I side-stepped the plant on my way down to the garden I realized what it was trying to tell me.
The skinny spiky top heavy stems were trying to remind me of long recesses at Martins Creek Elementary School and of a group of sweet girls who played together, argued together, and made bracelets, necklaces, and crowns from narrow leaf plantain stems. 
Tipper
Appalachia Through My Eyes – A series of photographs from my life in Southern Appalachia.
Subscribe for FREE and get a daily dose of Appalachia in your inbox