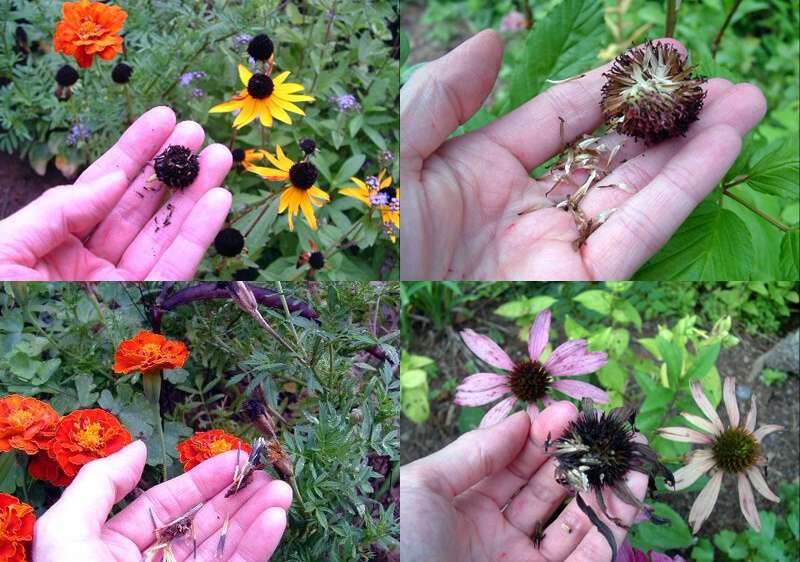 One day this week I came by to see Granny after work. She was waist high in her zinna patch, cutting the seed heads off for next summer's garden.
When I was growing up she taught me to gather all sorts of flower seed during the last days of summer so that we'd have them on hand for the following year's flowers. While I helped her collect the seeds I'd think we were storing up pretty flowers for the cold winter days-even if they were only in our minds.
I've read detailed instructions for seed saving in gardening books, but I use the simple method Granny did. For most of the flowers I look for dried blossoms to cut off and then pull them apart to reveal the seeds. This method works well with Marigolds, Zinnias, Purple Coneflowers, Black Eyed Susans, and Cosmos.
Once I have the seeds pulled from the seed pods, I let them dry a few days in a sunny window and then put them in paper or plastic bag till next spring.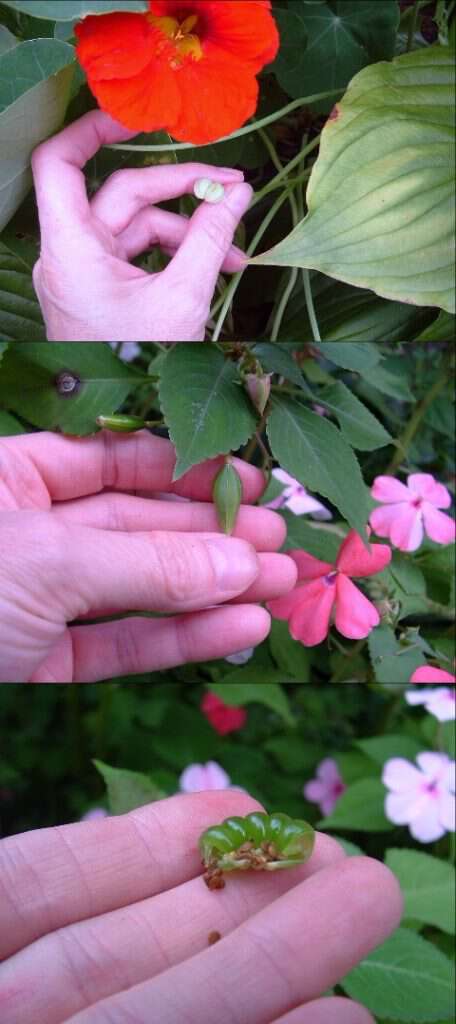 I also save Nasturtium seeds. I love their huge flowing leaves and bright flowers. They're even edible-you can't beat that. To find their seeds just look down through the vining leaves. Sometimes two seeds are together like in the photo. I take the seeds indoors and lay them on a piece of paper or paper towel and let them dry until they're shriveled and brown looking then I put them in an old envelope or bag and save them till spring.
Saving seeds from Impatients is fun. Look for seedpods that are swelled. Usually as soon as you touch them they POP-children love to help with this one. Once the pod pops open it curls in upon itself. You can discard the green portion and save the tiny seeds. Let them air dry on a piece of paper and store till spring.
Sometimes I take the easy lazy way of saving seeds. I cut the entire dried flower, stem and all, then lay it where I want it to grow next year. In most cases it works.
Back in the days when the girls used my flowers in their mud pie making enterprise I ended up with flowers in some strange places, but I say a flower is nice no matter where it grows.
Blind Pig readers save their flower seed too. Here's a few comments from the archives.
Pamela Moore: Tipper, I dry the cosmos flowers in the microwave. Lay between paper towels and run on high in ten second intervals until crispy dry.

Ethel: I too use the envelope method of seed saving. Every year I save some seeds from the prettier colored hollyhocks, the moonflowers and some Trail of Tears beans that a native american woman gave me about five years ago. I haven't found it necessary to save seeds from coneflowers or black-eyed susans; even with the gold finches gobbling up their seeds each fall, I still end up pulling hundreds of unwanted starts from these flowers every spring!

Shirla: Mom always saved her seeds in a baby food jar and then froze them till the next year. I save seeds from my Star Of Bethlehem and Zinnias. The Angel Trumpet seeds are in a big pod with stickers that are hard to deal with. I pull the pods and bury them in the same area to avoid having acres of them the next year.
—————
Tipper