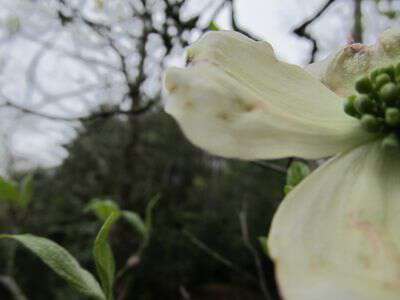 It's time for this month's Appalachian Vocabulary Test-take it and see how you do.
Keen
Kernel
Kerslunge
Knee-deep
———
Keen: to wail or make a sorrowful sound; a sharp high pitched voice or sound. "He walked right down there in the middle of them and in that keen voice he's got said "What's a going on here and who's the captain of this shindig?" They didn't know what to think about him coming right on in on them like that."
Kernel: a swelled lump underneath the skin. "I'm taking Tommy to the doctor first chance I get. He's got a kernel the size of your thumb under his arm. Hal says it ain't nothing but I'm worried about it."
Kerslunge: splash; plunge. "She was going across the foot-log in them slick shoes and kerslunge! She went right off in the deepest side of the creek. I know it embarrassed her to death."
Knee-deep: a bull frog. "I've been hearing the peepers for a few weeks now. We won't here the knee-deeps until later in the summer."
I'm familiar with all this month's words-but I don't hear them all on a regular basis.
I hear keen used fairly often.
The only person I hear use kernel in this manner is Pap.
Again-Pap's the only person I hear say kerslunge.
I know what a knee-deep is-but most people hear just say bull frog.
Hope you'll leave me a comment and let me know how you did on the test.
Tipper