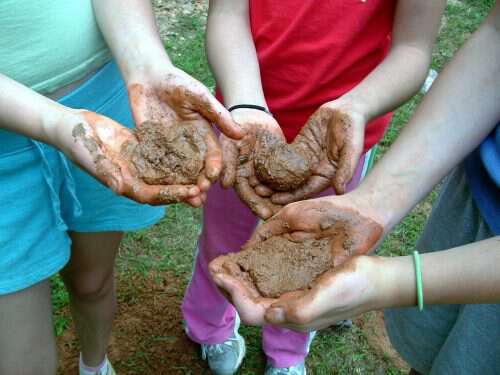 Since cooler weather has arrived in Appalachia-the girls have been enjoying one of their favorite pastimes-gomming in the mud.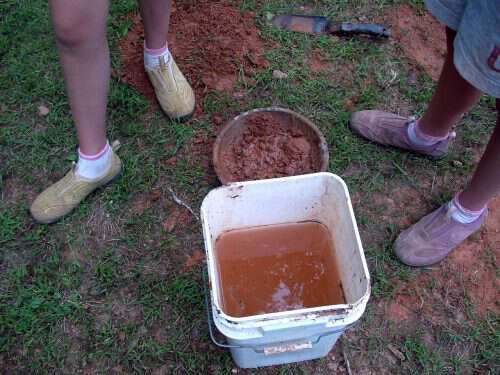 All you need is-water, dirt, willing hands, and an imagination. Just look at some of their creations-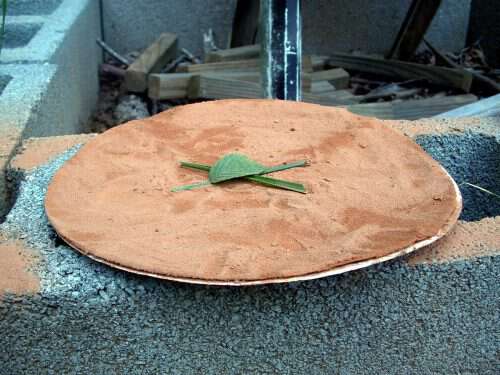 a flower mud pate with leaf garnish,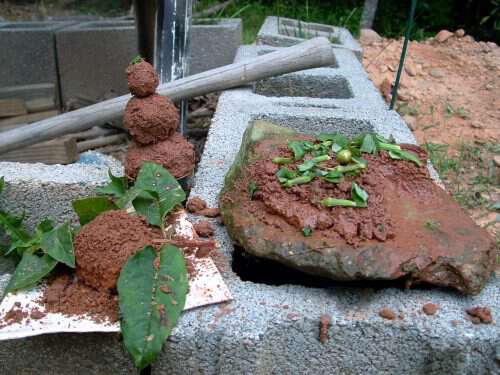 mud salad served with stacked mud balls and a side of mashed mud,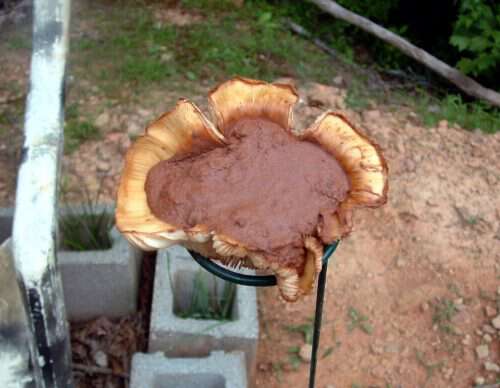 and lastly my personal favorite mud pudding served in a mushroom cap.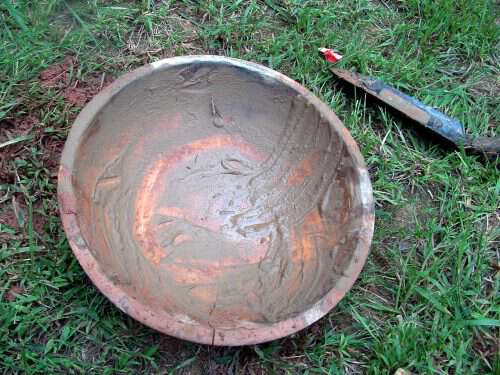 Usually when I make pudding I love to lick the bowl. But I think I'll pass on this one.
Making mud pies and using flora for fake salads was something I enjoyed as a kid. Sometimes the girls will make up a whole meal and ask and The Deer Hunter and me to come as their special guests. They put great effort into the creations just for us to throw them over our shoulders as we pretend to eat them.
Hope you enjoyed the gomming-you can at least be glad it didn't take place at your house right?
Tipper