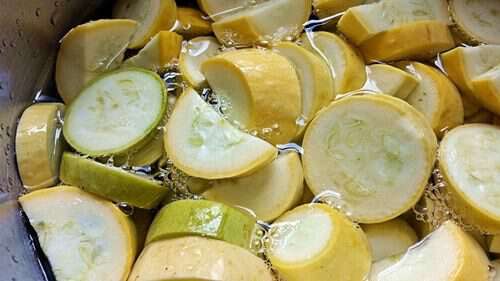 This time of the year folks are trying to find as many ways as possible to cook up the squash that's coming out of their garden. We love fried squash and we like steamed or roasted squash too. An easy tasty way to use up some of the extra squash is to make a casserole. Here's the recipe I use.
3 pounds yellow squash, sliced
5 tablespoon butter divided
1 small onion, chopped
1 cup Cheddar cheese
2 large eggs, lightly beaten
1/4 cup mayonnaise
2 teaspoons sugar
1 teaspoon salt
20 round buttery crackers, crushed
Cook squash in boiling water till barely tender. Drain well
Melt four tablespoons butter in pan; add onion, and cook till tender-about 5 minutes or so.
Stir squash, cheese, and next four ingredients into onions. Spoon mixture into a greased 11- x 7-inch baking dish.
Melt the rest of the butter and mix with crumbled crackers. Sprinkle on top of casserole.
Bake at 350° for 30 to 35 minutes or done.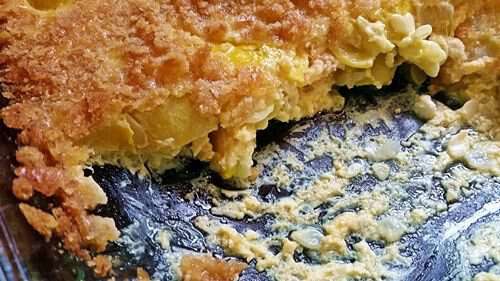 I know there are many variations of squash casserole. If you have an especially tasty one that's different than mine please share it with us.
Tipper
Subscribe for FREE and get a daily dose of Appalachia in your inbox