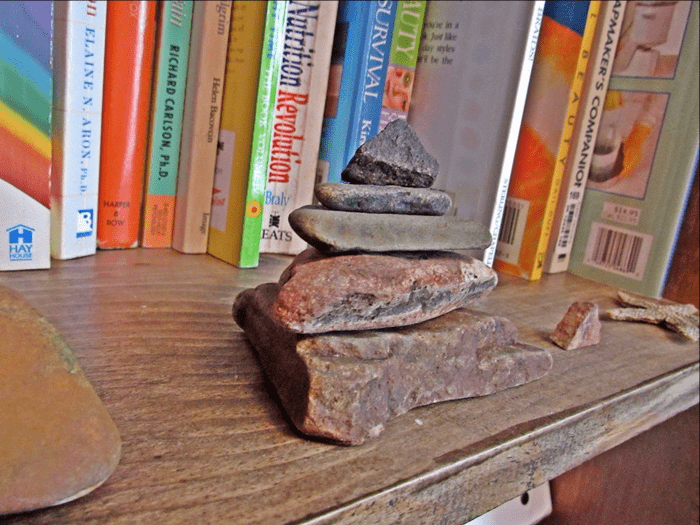 Chatter's stacked rocks
Between Brasstown and Warne someone stacks rocks. There's a stack of small rocks on the post of a gate along with a few other stacks, all within a short distance of each other. From the first time I noticed the rocks I thought there was something magical about them.
The road twists and turns alongside Brasstown Creek, and every time I drive it I wonder who stacks the rocks and why they chose the side of the road to display them? The piece of road where the stacks are isn't exactly convenient to artistic works.
I've often thought of stopping to snap a photo of the rocks, but the narrow curvy road doesn't offer many places to pull off.
Over the years I've began to think of the stacked rocks as a magical mystery of Brasstown.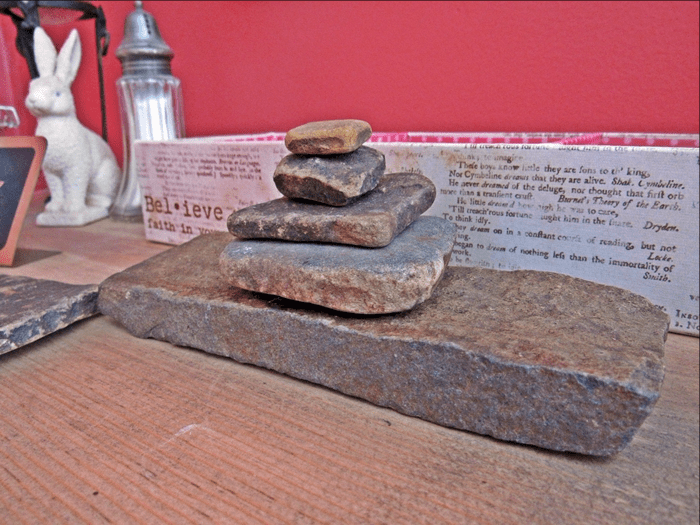 Chitter's stacked rocks
The other day I was putting up clothes and as I glanced at Chatter's bookshelf I thought "Well I'll be, right there's a stack of rocks." I walked to Chitter's room and checked her bookcase-yep another stack of rocks.
Turns out I have a matched set of magical stacked rocks right under my own roof. To hear my favorite song about stacked rocks go here.
Tipper