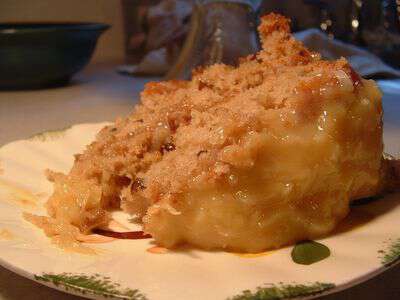 My favorite black walnut cake is Arsh Potato Cake-Granny has made it for years. She said she got the recipe from some ladies she used to work with in Hayesville. It seems to be an old recipe-you can tell from the ingredient list-it calls for things like sweet milk and a lump of butter.
I suppose the name is supposed to be "Irish Potato Cake"-but Granny calls it 'arsh potato cake'. Older folks in my part of Appalachia often call white potatoes arsh potatoes. I think they call them that to differentiate white potatoes from sweet potatoes. I've heard Granny and Pap say arsh potato my whole life.
The cake is time consuming to make-and it's so rich you can't eat more than a small piece at a time-but it's so good!
Ingredients
1/2 cup softened butter
2 cups sugar
1 cup warm mashed potatoes (If I have mashed potatoes left over from supper-I pop them in the freezer so I'll have them when I make the cake. Or you can boil up a potato and mash it right when you need it.)
1 teaspoon vanilla
1 teaspoon cocoa
2 cups plain flour
2 teaspoons baking powder
1 teaspoon sodie (baking soda)
1/4 teaspoon salt
1/2 cup sweet milk (just regular whole milk)
1 cup black walnuts
3 egg whites beaten light (save the yolks for the icing)
Icing
1 cup sweet cream (or evaporated milk)
1 cup sugar
3 beaten egg yolks
1 lump butter (1 tablespoon)
1 cup black walnuts or less or none
1 1/2 cups shredded sweetened coconut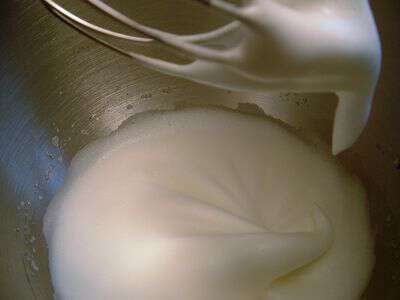 ~first beat egg whites till light and fluffy; set aside.
~cream butter and sugar thoroughly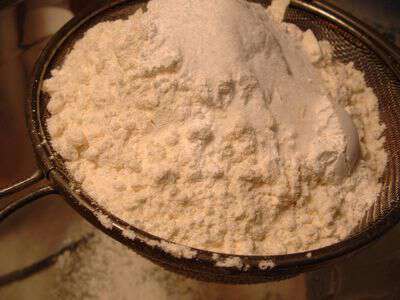 ~sift together all the dry ingredients except the cocoa; set aside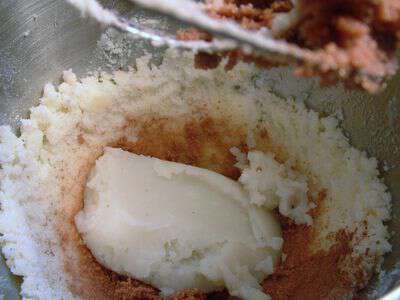 ~after the butter and sugar are creamed add cocoa and vanilla; mix well
~add mashed potatoes mix well

~alternately add dry ingredients and milk; mix well after each addition ~fold in black walnuts
~fold in egg whites
~pour into greased and floured cake pans (I use two 8 inch round cake pans and have enough batter left to put in a small loaf pan. I think Granny uses her 9 inch round cake pans and it works out.)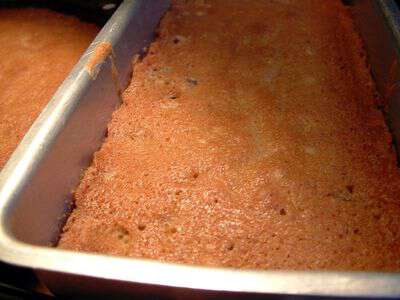 ~bake at 350 for 30 minutes or till done (It takes 28 minutes in my oven for the size pans I use.)
~remove cake from pans and let cool (Mine always stick a little-maybe you could use parchment paper to prevent sticking? But since I worry more about taste than appearance I never take the time to try it.)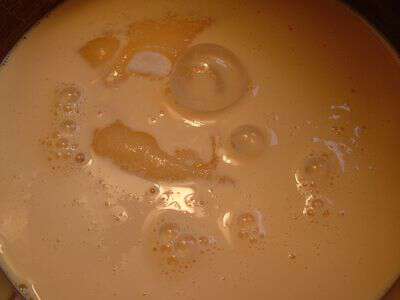 ~to make the icing-cook cream, sugar, and reserved egg yolks over low heat until thick (The icing isn't very thick-its more the pour and let drip kind.)
~remove from heat; stir in butter
~stir in coconut and black walnuts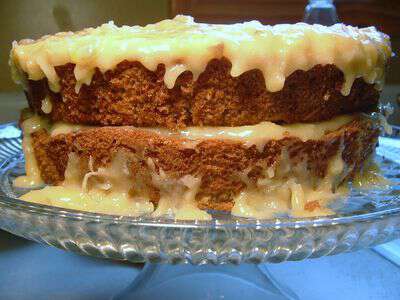 ~I don't worry about the sides-I place one layer on the cake stand pour some icing on it- then place the other layer on top and add the rest of the icing spreading it evenly on top-allowing it to drip where it will down the sides.
The cake is actually sweet enough that if you wanted to forgo the icing it would still be very tasty-especially with a big glass of milk.
If you decide to try the recipe-please let me know if you like it.
Tipper
p.s. I looked in the Dictionary of Smoky Mountain English to see if the word 'arsh' was in there-it was. The book documents the word being used in 1939-Roaring Fork TN; 1942; 1991-Haywood Home.
This post was originally published here on the Blind Pig in Dec of 2010.