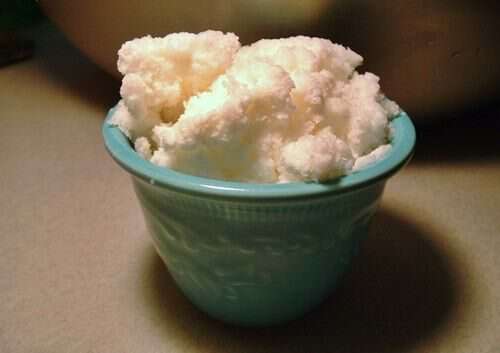 I got some snow over the weekend-and I'm still excited about it. We got 4 inches of white and everything was just beautiful!
I usually don't make snow cream when it snows now, but we always did when I was a kid. We'd sled till we were tired out and frozen till we couldn't feel our fingers and toes then we'd come inside to sit in front of Pap and Granny's big oil heater and warm while we ate snow cream.
We never had a recipe, Granny added milk or cream along with a little vanilla and sugar to a bowl of clean snow till it looked and tasted right. If it was us kids doing the mixing and adding we sometimes ended up with a drink instead of a cream. But it was still tasty after a day of sledding.
The first time I remember eating snow cream was with Mamaw, Pap's Mother, Marie. She babysit me for Granny so I spent lots of time with her, but she died suddenly of a heart attack when I was in 5th grade so my memories of her are sparse.
As I think back to my snow cream memory, I wonder where the other kids were? Mamaw took me by the hand and led me around the side of the house. While we walked carefully through the snow she told me it was important to remember the first snow of the year was poison and I wasn't to ever eat it. I held tightly to her as we looked for good clean snow to fill our bowl.
Once our bowl was full, we went back to her tiny kitchen, and she let me sit in the special chair to watch her make snow cream. The chair was like a swivel office chair except it was covered in a bright yellow floral pattern. All us kids wanted to sit in that chair because it turned fast like a merry go round. Mamaw and I ate the snow cream and I decided it was very good, and somehow even though I was very young, I believe I knew staying with Mamaw when no one else was around was very good too.
A quick google search will turn up all sorts of snow cream recipes. I like thinking about the smiles snow cream has brought to children through the years and it's nice to know it's still bringing smiles today.
If it snowed at your house-leave me a comment and tell me how much you got.
Tipper
Subscribe for FREE and get a daily dose of Appalachia in your inbox